THE ROYALE ABBAYE OF FONTEVRAUD
A luxury hotel : The Royale Abbaye of Fontevraud
The luxury hotel and restaurant on the Abbey grounds promises a relaxing stay and a peaceful night's sleep. The Royale Abbaye of Fontevraud is nestled in the heart of the Loire Valley between Touraine and Anjou and has been listed as a World Heritage site by Unesco.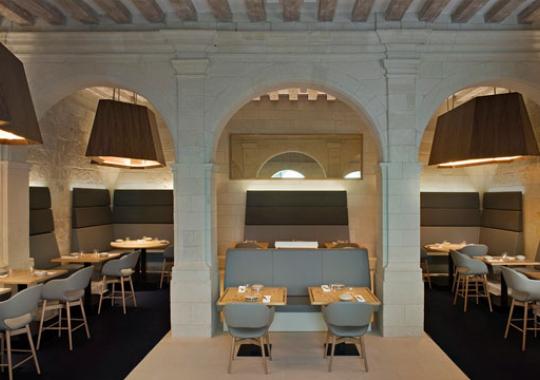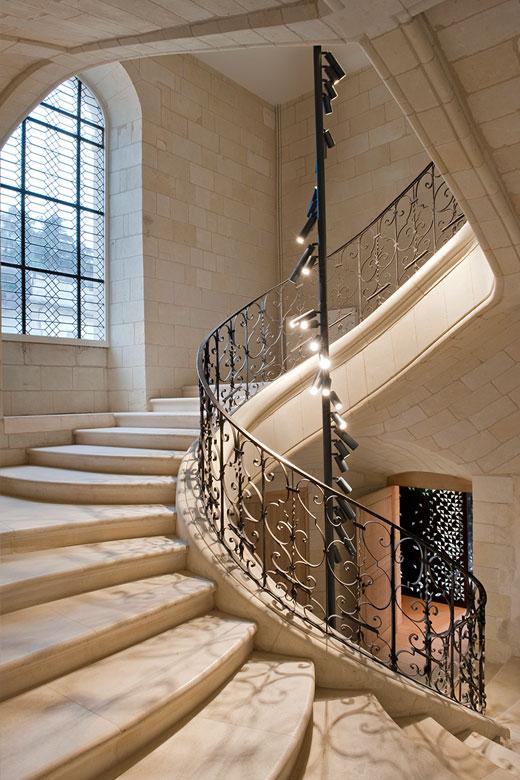 After over 18 months of construction and renovation works funded by the committee of the Loire region, the new hotel opened its doors in early June 2014 with 54 bedrooms and a four-star classification.
Designed by the Jouin-Manku agency and leading historical monument architect Gabor Mester de Parajd, the establishment is the embodiment of elegance, simplicity and authenticity.This work site is much more than a renovation - the concept is understated and contemporary from the choice of interior materials (wood, metal, fabrics) to the spatial configuration and layout.
The choice of furniture and objects is unique and all elements have been designed and made to order for the hotel. The light and spacious bedrooms are sleek and minimal in terms of their design and sleep quality is the priority. The bed linen, air quality, acoustics and lighting have been spared no attention to detail. Three Angers-based companies were selected for their implication: BROSSIER SADERNE for lighting, ATELIER RICHET for carpentry and CAA for layout designs and configuration.
"The Abbey, which welcomes 200,000 visitors per year, has embarked upon an ambitious project, says David Martin, Director of the Abbey. Originally, in the XII century, Fontevraud was constructed in the quest for the ideal monastic residence. Today, we want to make this 13 hectare site into a place of culture, but also a place of living". 
With the experience of its internal design office and the skills of its study team, lighting designer BROSSIER SADERNE no doubt has the necessary expertise to deal with the technical and aesthetical demands of this extraordinary project.