A very human adventure
The BROSSIER SADERNE genesis began in the 1980's with a collaboration between two cabinet makers: Jean Brossier and Claude Saderne. They created the brand in 1987 and specialized in the design and production of bespoke lighting fixtures, primarily destined for the hotel sector.
The Hoxton, Paris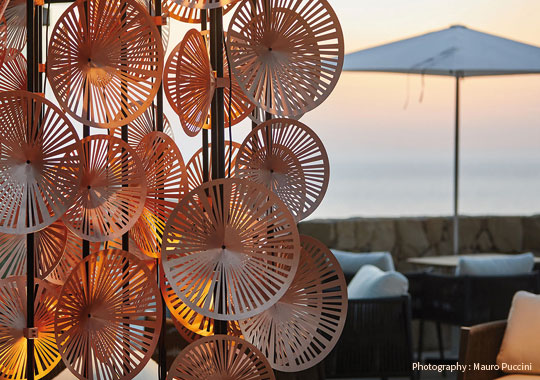 Club Med, Cefalù, Sicily
The National Gallery, London
Ever since, the BROSSIER SADERNE group has been lighting up the most luxurious hotels, cruise liners, restaurants and collectivities with their original designs, either standard or tailor made to suit the needs of the specific project.
Its expertise and savoir-faire allows it to look at even the most daring and ambitious of projects from an objective perspective. It also offers the most cutting designs whilst remaining realistic with regards to technical and economical restrictions. The company injects its creativity into every stage of the creative and implementation processes whilst maintaining a clear strategy and organization.
A unique savoir-faire
BROSSIER SADERNE's historical expertise is deeply rooted in the unique nature of its creations and designs.
The technical experience and creative minds of its project managers enable it to accomplish original architectural projects whilst respecting the feasibility of normative regulations. As well as expert advice for every new design and solution, our project managers also guarantee the optimum lighting solution and a thorough understanding of a project's implementation, from specification right through to the installation and implementation phases.
With its extensive collection of products, BROSSIER SADERNE continues to pass on the brand's ethos and values in order to offer an increasingly rich and eclectic range. Highly in tune with the evolution of current trends, this collection is inspired by a close relationship with new external designers and the careful reflection of its internal Design & Innovation department.
Bespoke designs
From one off designs to large series productions, our design office engineers are skilled in a variety of processes, techniques and innovative materials.
Their professional training covers electronics, optics, design and mechanics, to name but a few. Their tireless work on their original designs is to thank for the wide range of increasingly innovative products that we have developed over the years, which are produced using cutting edge integrated technology. Regardless of the technical restrictions and challenges, each and every design meets the aesthetic, practical, mechanical and environmental needs of the project thanks to the use of state of the art tools during the different stages of the design process, from 3D design and printing to prototype models and drafts, global and detailed design plans and proof-of-concept prototypes.
We strive to find just the right balance between a rational approach to design combined with the depth and scope of artisan savoir-faire in order to offer increasingly innovative and high quality designs.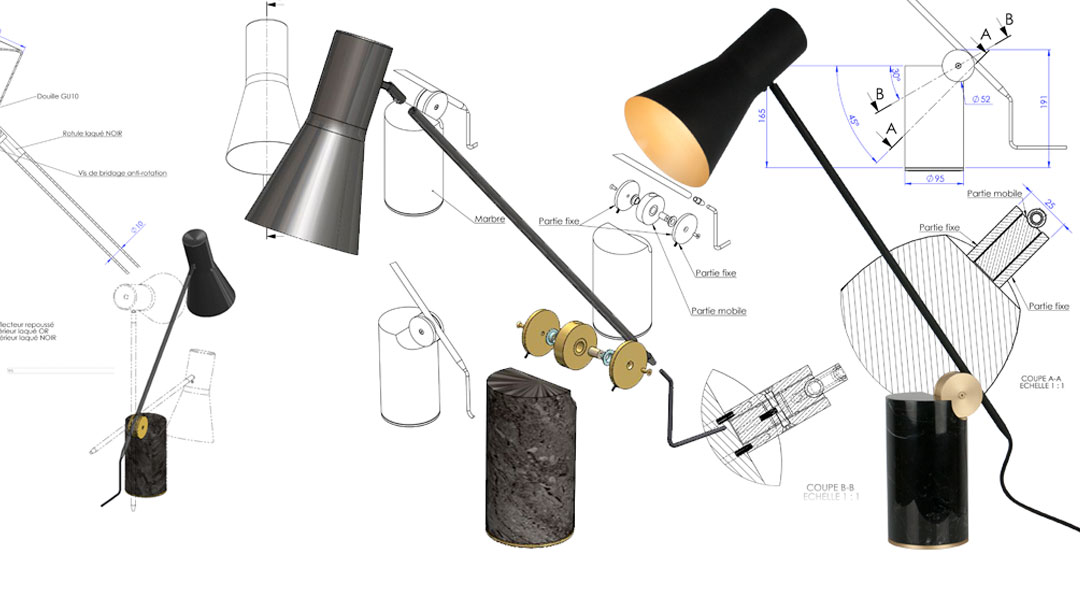 High quality production
BROSSIER SADERNE's reputation for outstanding quality stems firstly from its production teams with their extensive experience in the production and installation of complex, multi-material products, a veritable added-value for our collections.
Their in-depth knowledge of industrial processes enables us to achieve exceptionally high standards in our aesthetic designs thanks to their outstanding attention to detail. Each and every component is carefully evaluated and selected. Quality norms are verified and applied throughout all stages of the production process, from electrical and mechanical safety testing to monitoring the quality of finishes and packaging. BROSSIER SADERNE cultivates the three following: quality, reliability and flexibility.
All of our designs are produced in France (in our Angers and Lyon workshops).
Design & Innovation department
Faced with the imperatives of creativity and innovation, a dedicated internal research department works to meet the needs of renewing product offers, in particular in the context of complex projects involving cutting edge technology and the development of new production methods.
Technological revolutions require us to remain in tune with the evolution of trends whilst maintaining our ambition to combine aestheticism with technical creativity by working closely with our Design & Innovation department.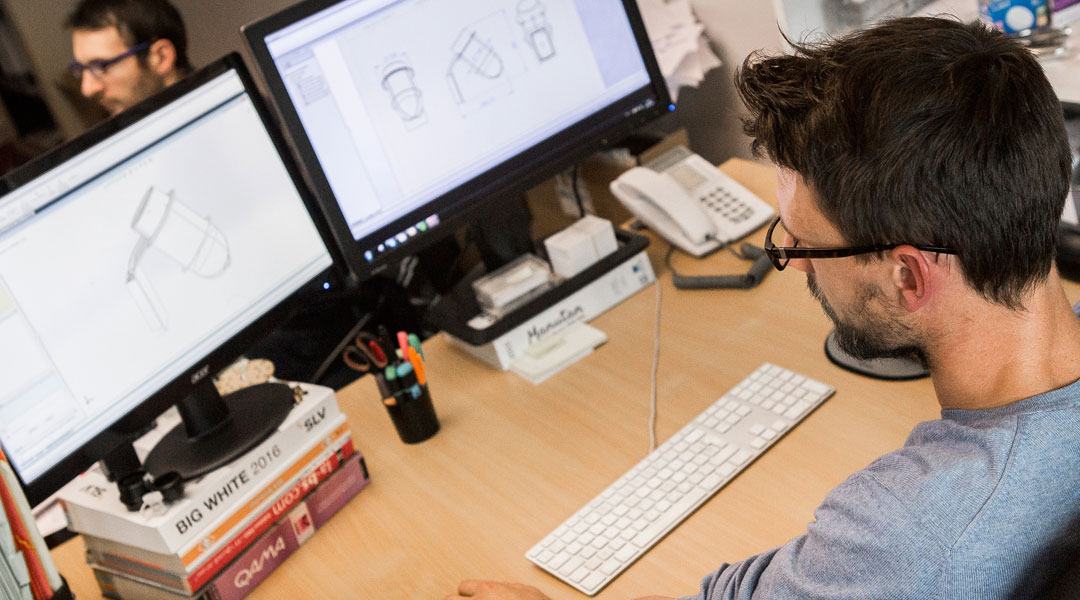 An artistic vision
BROSSIER SADERNE's artistic vision has resulted in ongoing collaborations with different players in the world of decoration and design, for lighting purposes as well as other sectors. The result is a veritable pool of imagination, creativity and curiosity.
It is through our designers and partners that the brand's identity continues to be shaped. BROSSIER SADERNE considers itself to be both a Designer and Publisher with regards to its increasingly extensive and eclectic range.
A Designer owing to its internal Design, Research & Development department and also a Publisher in its aim to promote new talents and develop original designs through its partnerships with them.