Brossier Saderne is bringing to light Roger Dubuis stores throughout the world!
True to its avant-garde style, the Swiss watch manufacturer now counts around a hundred points of sale in some of the world's most prestigious locations. From Hong Kong and Singapore to Dubai, the luxury Swiss group Richemont entrusted Brossier Saderne with the task of lighting up its exclusive new stores.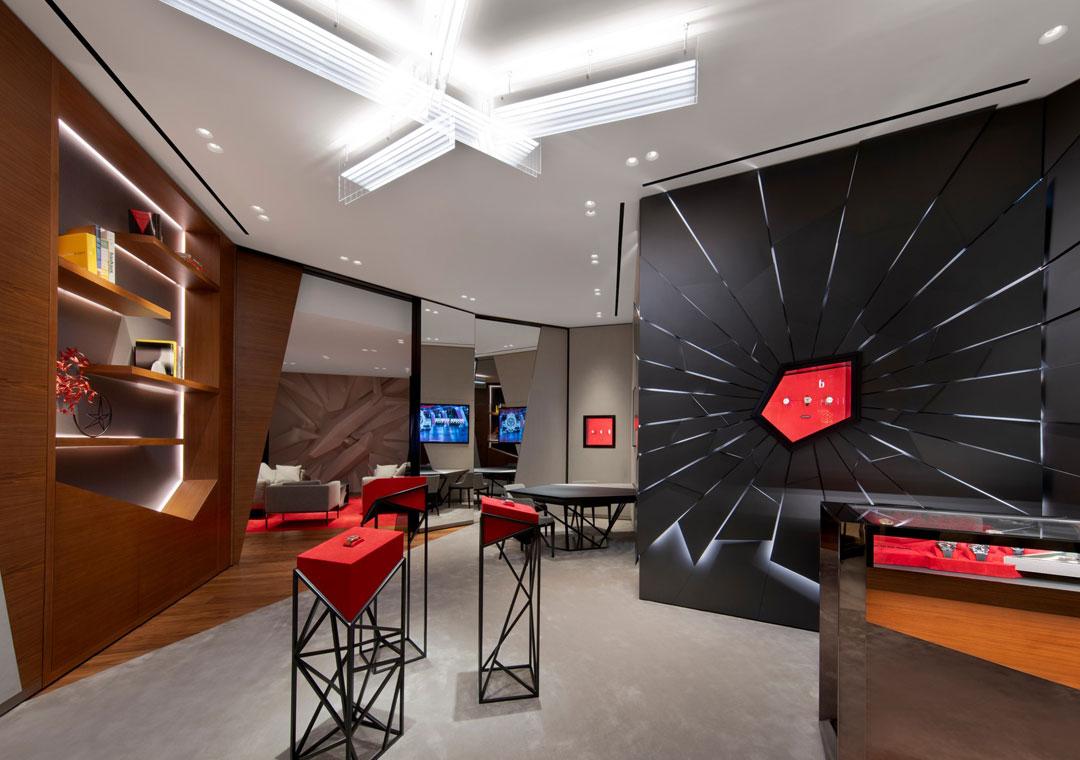 ©Roger Dubuis Store in Dubai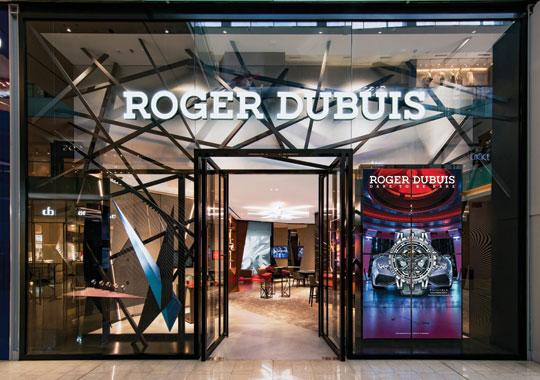 ©Roger Dubuis Store in Dubai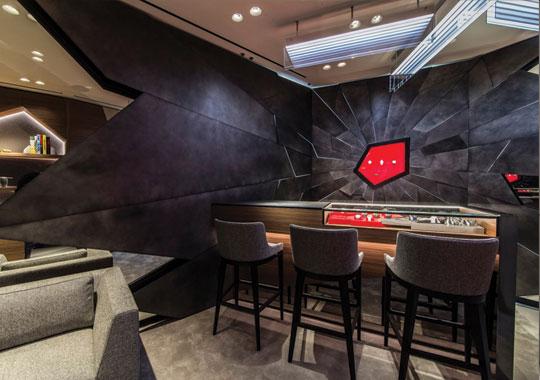 ©Roger Dubuis Store in Paris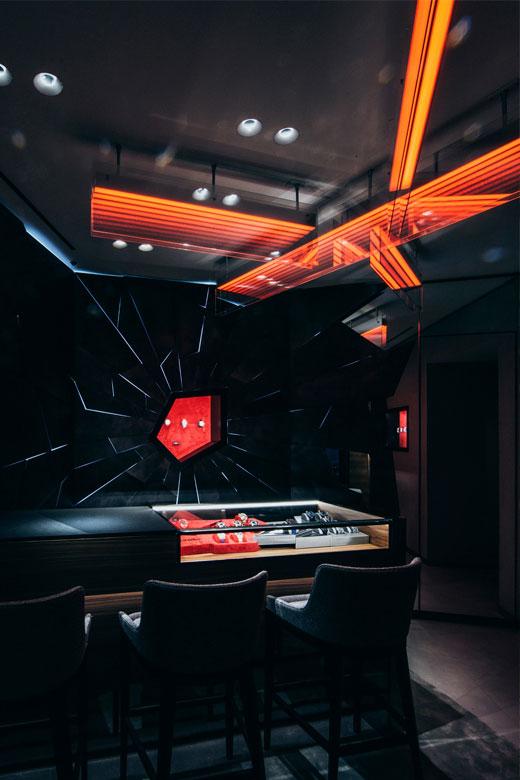 ©Roger Dubuis Store in Paris
Roger Dubuis' new luxury premises promise a flamboyant and luxurious decor as well as a truly unique experience. Combining style and innovation, the brand has succeeded in turning its premises into a place of creation and inspiration, a world in which exuberance and creativity are given free rein. These new stores are places of interaction and exchange, an invitation to experience firsthand the originality and savoir-faire of this luxury brand.
The luxury watchmaker enlisted the services of Brossier Saderne in order to bring its new premises to lights. In keeping with the futuristic decor, an imposing, geometric ceiling light was designed by the Angers-based lighting specialist's Design Office engineers. Composed primarily of transparent sheets of glass and chrome LED mountings, seemingly infinite rays of light are projected for an effect of 'mise en abyme'. In what is an incredible feat in terms of lighting design, the intensity of the light can be varied and the user can choose from no less than 16 million different colours in order to best suit the interior and desired ambiance. In synergy with the lighting specialist's teams, various lighting scenarios were established in advance with the experts from Voyons Voir agency.
The quest for excellence and the development of a unique savoir-faire are core values for the Swiss watchmaker and it is with great pride that Brossier Saderne was able to meet the high demands of this project.
Based in Geneva and with 100% in-house manufacturing, Roger Dubuis is undoubtedly the most exciting way to experience luxury watchmaking at its finest…
__________
Permissions and thanks to:
Roger Dubuis who kindly authorised us to use the photos (opposite) for our press release.
Roger Dubuis
Rue André-De-Garrini 2,
1217 Meyrin,
Geneva, Switzerland