RESTAURANT LE FLANDRIN : A NEW ART-DECO STYLE
One of the most prestigious terraces in the west of Paris has recently re-opened having been re-designed by Joseph Dirand. The renowned architect to whom we also owe the flagship achievement 'Monsieur Bleu' restaurant.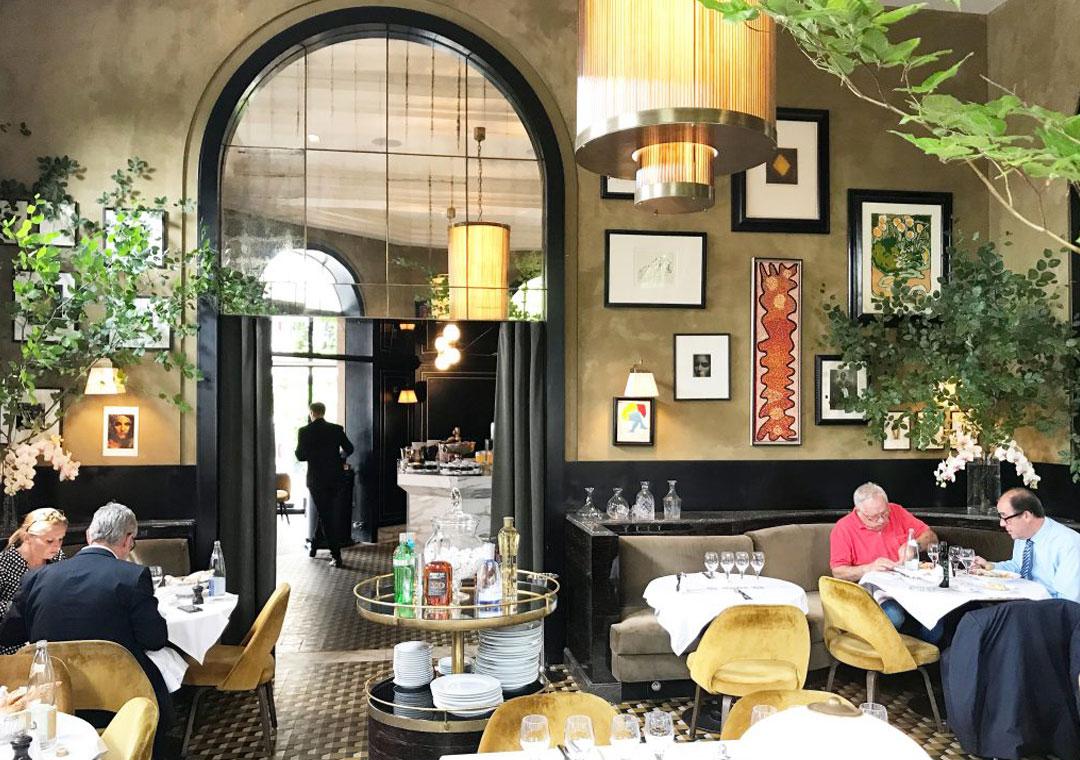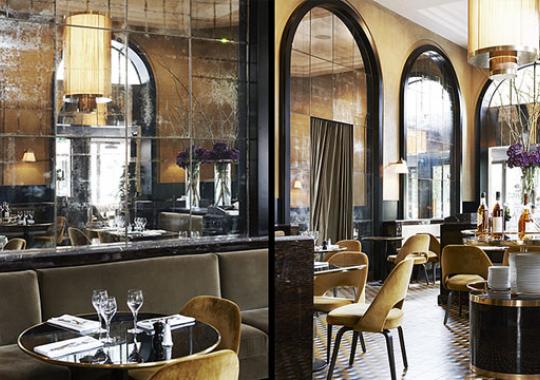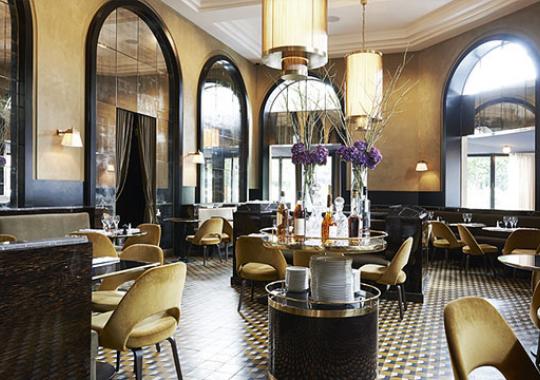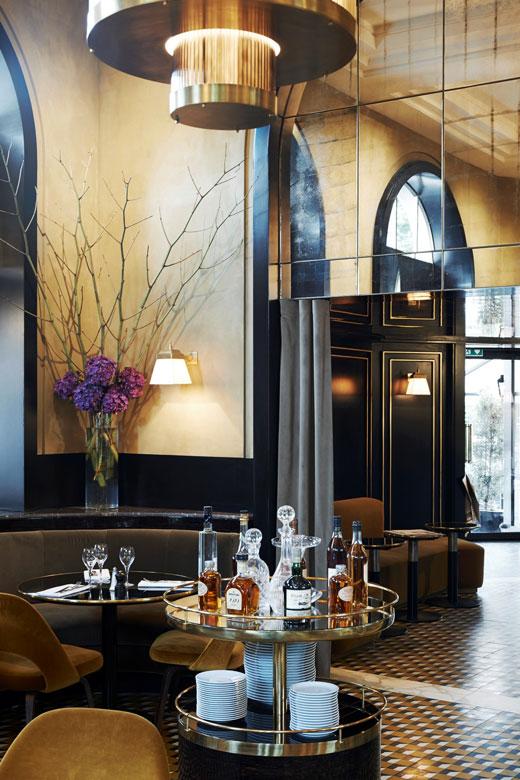 The newly designed interior is perfectly in accordance with the converted railway station, and now one of the most exclusive restaurants in the area.
A vast open space with precious woods and mosaics, high ceilings, a bar made from Carrara marble, a beautiful loggia with tables, leather sofas and comfy armchairs, all surrounded by a wrought-iron balustrade to complete the Art-Deco feel of the newly-designed restaurant.
For the lighting design, the talented architect and interior designer wisely turned to lighting specialists BROSSIER SADERNE. The colours and materials chosen complete the design and the spirit of '20s style has been preserved by using decorative light fixtures that are in perfect harmony with the surroundings. Locals come to enjoy the large terrace area as soon as the sun starts to shine. Le Flandrin opened in May 2014 and look set to be a big success.