Lighting up the Taillevent restaurant in Paris
The Taillevent is an iconic gastronomic establishment which has become renowned throughout the world over the past few decades for its elegant and refined cuisine. Having been fully redecorated by the Yann Montfort interior design agency, this Parisian institution is ready to reveal its fresh new look in time for Autumn.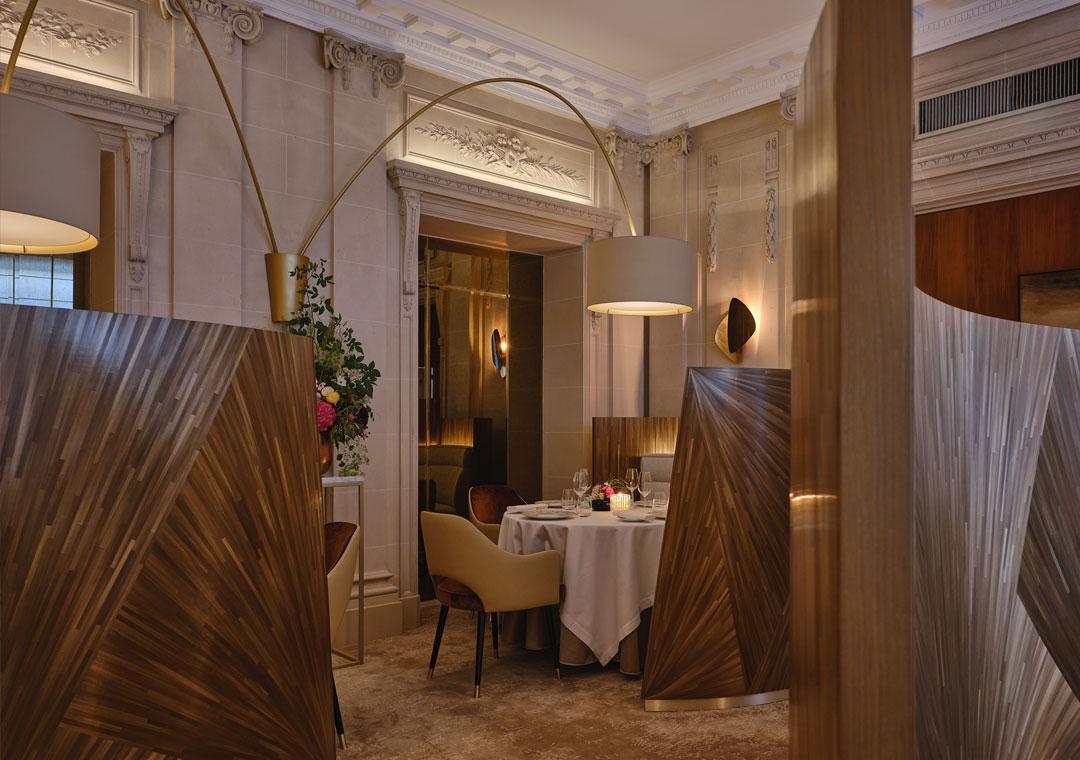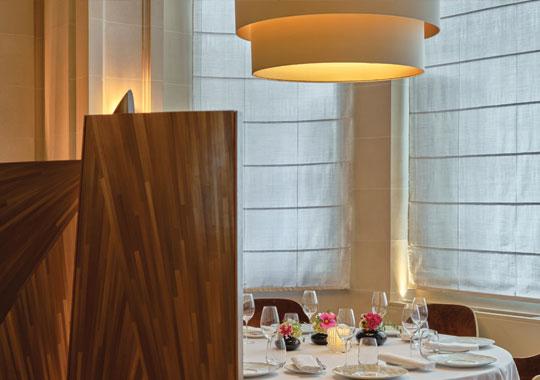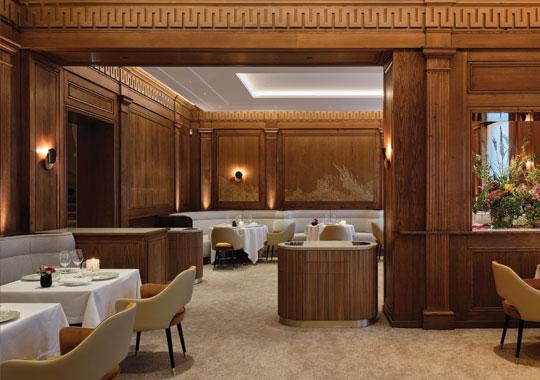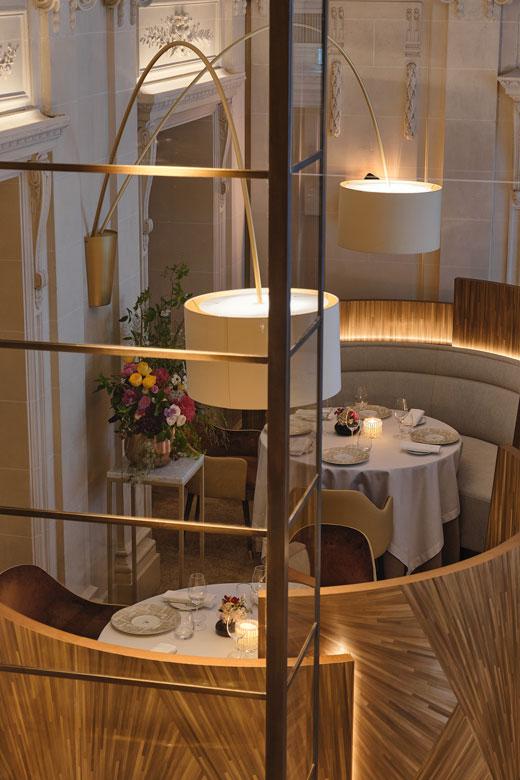 Behind the walls of what was formally the private residence of the Duke of Morny, a brand new interior design has been brought by Yann Montfort complete with wooden frescoes and sumptuous alcoves illuminated by a soft and dimmed light. Lighting expert Brossier Saderne was entrusted with the task of creating the bespoke lighting fixtures for this exceptional restaurant.
A large wall light with curved lines and a varnished gold finish was created to diffuse upper and lower lighting. It composes two lamp shades and is unique in that it is dimmable meaning that the light intensity of each source can be regulated as desired.
Further along an imposing ceiling light is positioned above a round table to cast a delicate glow. The intensity of the light shaft can also be regulated to suit the desired ambiance.
Moving upstairs, two Asian inspired dining rooms decorated with luxurious fabrics make the perfect setting for cocktail parties and intimate dinners.
Thanks to the arrival of talented Italian chef Giuliano Sperandio, who works with local produce, the restaurant offers a myriad of elegant and subtle dishes whilst the sweet creations are brought by Emilie Couturier who excels in the art of pastry making. Of course we cannot forget the wine cellar which is every wine lover's dream with over 3000 references in wines and spirits and almost 20000 bottles in the collection. We guarantee you'll have no trouble in finding just what you're looking for!
__________
Special thanks and photos credits to:
Restaurant Le Taillevent
Agence d'Architecture Intérieure Yann Montfort Paris - yannmontfort.paris
Photos: ©Julie Limont
Restaurant Le Taillevent
15 rue Lamennais, 75008 Paris
letaillevent.com