HELIANTHAL THALAZUR SAINT JEAN DE LUZ
BROSSIER SADERNE HAS BROUGHT TO LIGHT THE HOTEL HELIANTHAL THALAZUR IN SAINT JEAN DE LUZ!
After 10 months of renovation works, the Hotel Hélianthal Thalazur in Saint-Jean-de-Luz finally reopened its doors on the 29th of July to reveal a brand new look.
With its exceptional setting right on the water's edge in the famous seaside resort of Saint-Jean-de- Luz, the Hotel Hélianthal has grown to become an iconic address in the Basque region over the past thirty years.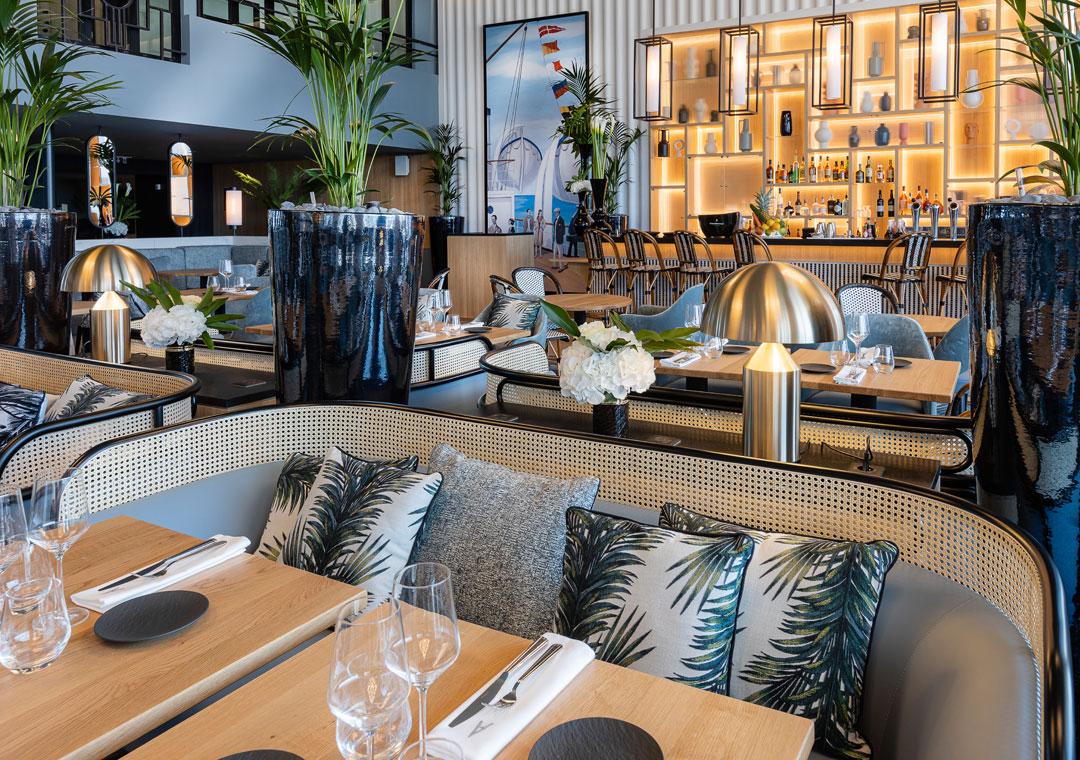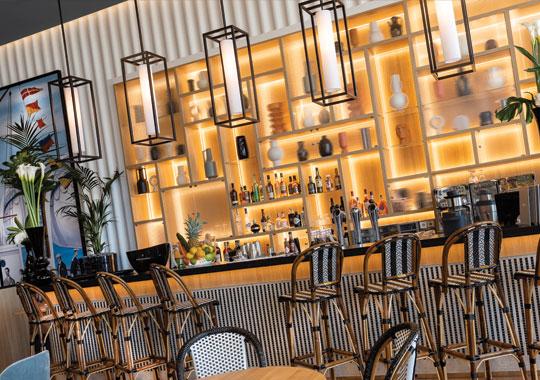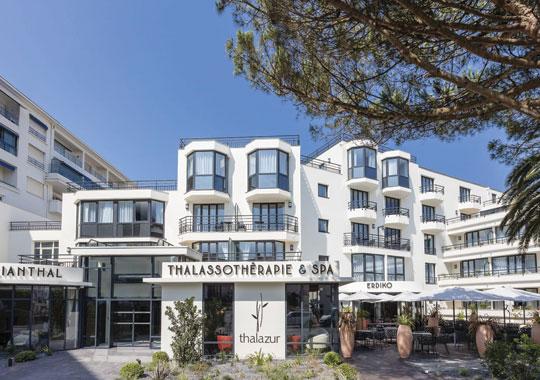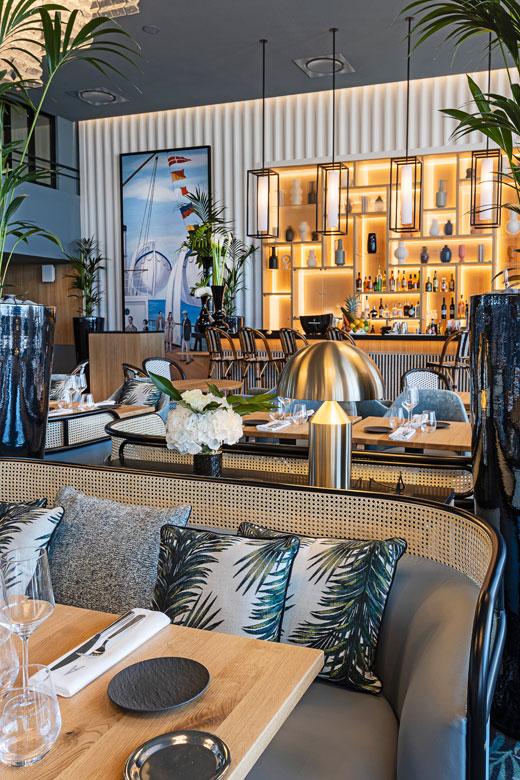 Interior architect Jean-Philippe Nuel is one of the most renowned names in hotel design and an expert at breathing new life into emblematic Art Deco establishments. He was entrusted with the task of overseeing this project and giving the premises a fresh new look. The objective of this extensive renovation project was transform the premises without altering the original spirit of this iconic hotel. Its innate Art Deco identity and traditional Basque feel have been carefully preserved and enhanced to perfection.
Brossier Saderne was called upon to light up the restaurant area with large, geometric ceiling lights in a matt black finish which were specially designed by the engineers at the Angers-based lighting specialist's design office in order to illuminate the bar area. Further along fixed lamps demarcate the numerous entries to the restaurant whereas induction table lamps in a matt black finish were chosen to diffuse a soft glow on to the tables in the the outside patio area. They are unique in that they are autonomous and powered by battery.
This renovation project is defined by its elegance, its soft, bright and natural ambiance and the high quality of the chosen materials. Make sure you stop by sooner rather than later to experience it for yourself!
__________
Permissions and thanks to:
Hôtel Helianthal Thalazur St Jean de Luz et in particular Cécile ARTOLA
Agency Jean-Philippe NUEL
Hôtel Helianthal Thalazur****
Place Maurice Ravel - 64500 Saint-Jean-de-Luz