Radisson Blu Grand Hôtel & Spa in Malo-Les-Bains
The Radisson Blu Grand Hotel**** & Spa has been brought to light by Brossier saderne
Radisson is continuing to expand its Radisson Blu brand on the French market with the opening of the Radisson Blu Grand Hôtel **** & Spa, Malo-Les-Bains on the Opal Coast. The Anjou-based manufacturer Brossier Saderne was asked to illuminate the rooms.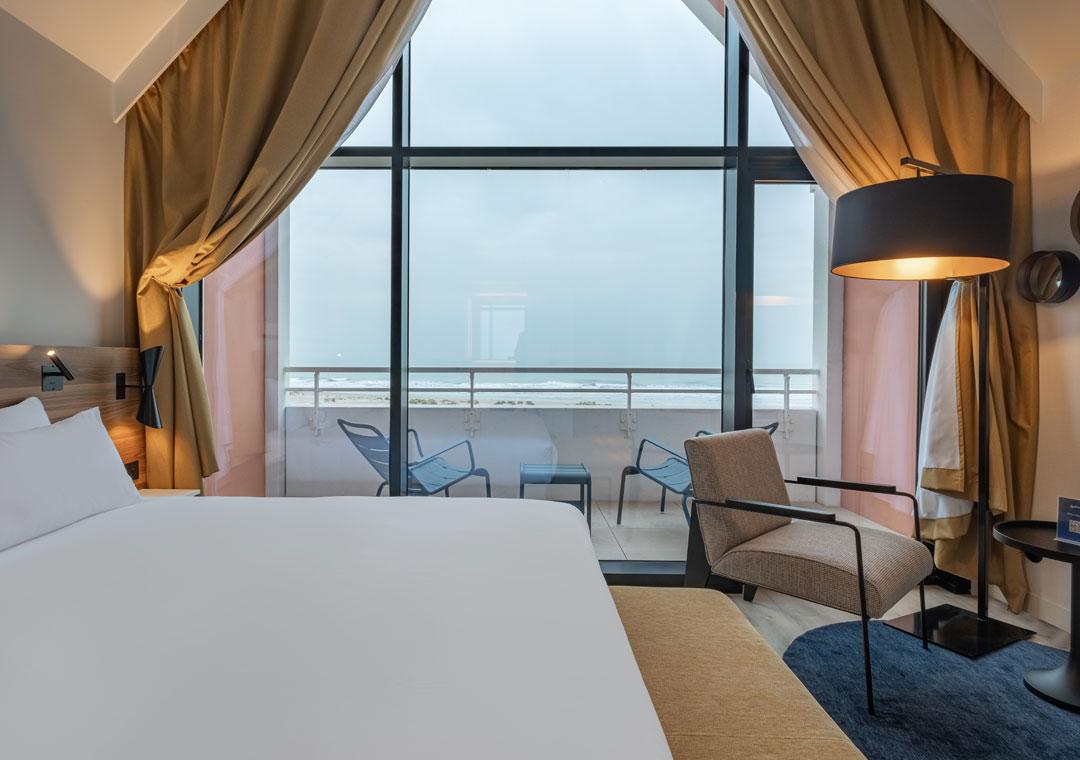 ©Erwan Fiquet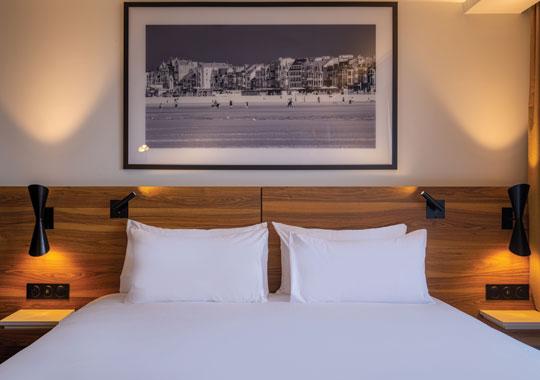 ©Erwan Fiquet
©Erwan Fiquet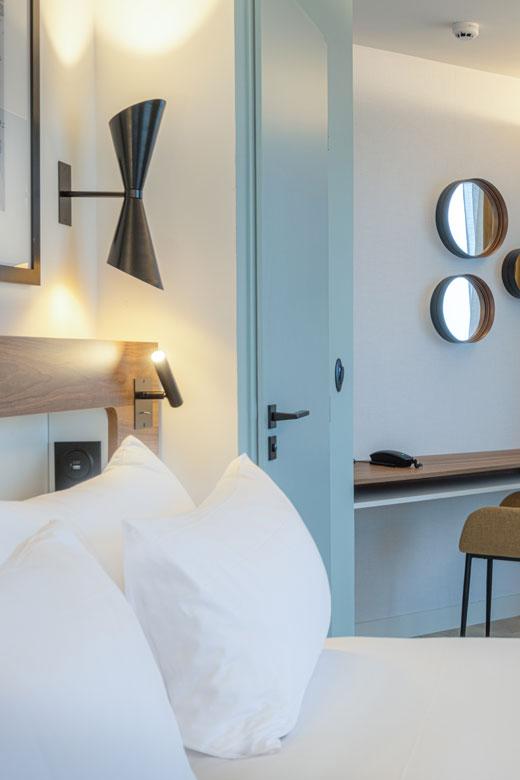 ©Erwan Fiquet
The new hotel facing the North Sea is the first 4-star hotel in this area. Built on four floors and nestled in the heart of the historic district, the Grand Hotel de Malo-les-Bains is inspired in every detail by its Belle Époque heritage.
The hotel has 110 rooms and suites, some of which have a balcony with a view of the English Channel. To illuminate the headboards, double wall lamps in black and gold and reading lights in satin black were chosen from the extensive collection of lighting by Brossier Saderne. Lamps and floor lamps in black and gold finishes complete the ensemble for a soft and luminous lighting.
In keeping with its name, the hotel features a 1,000 m² spa and a swimming pool, allowing guests to enjoy a wellness break.
Franchised by Radisson Blu Hotels & Resorts, the Radisson Grand Hotel **** & Spa in Malo-les-Bains is owned by the Groupe Pichet, a family-owned and independent group. The hotel is thus part of the logic and creation of a whole district aimed at promoting social links and revitalising the tourist activity of the Dunkirk urban area.
_______________
Permissions and thanks:
Groupe Pichet - www.pichet.fr - www.allsuites-apparthotel.com
Photos credits: Erwan Fiquet
Radisson Blu Grand Hotel & Spa Malo les Bains
4-8 Rue Marcel Sailly, 59140 Dunkerque, France
www.radissonhotels.com/fr-fr/hotels/radisson-blu-malo-les-bains