LE PERCHOIR PORTE DE VERSAILLES
BROSSIER SADERNE IS LIGHTING UP THE NEW PERCHOIR IN PARIS…
This was one of the most eagerly awaited openings this Spring. The Perchoir Porte de Versailles, situated in the heart of the world's largest urban rooftop farm, opened its doors on the 18th of June this year.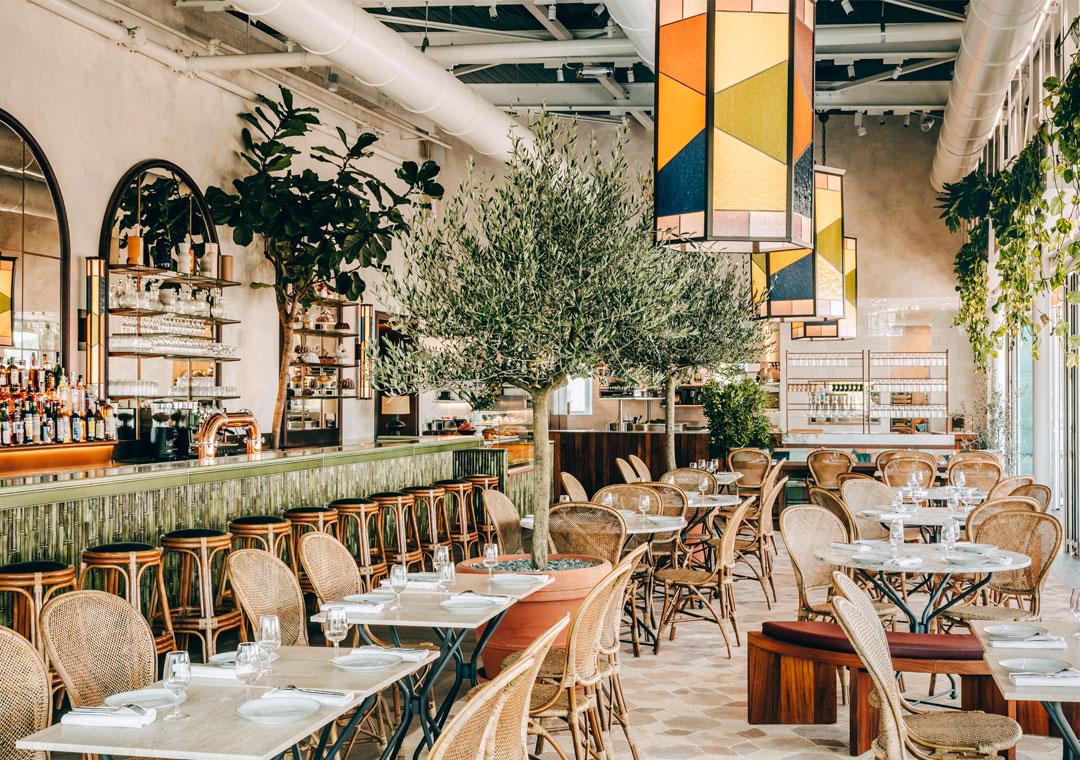 Photo ©Jérôme Galland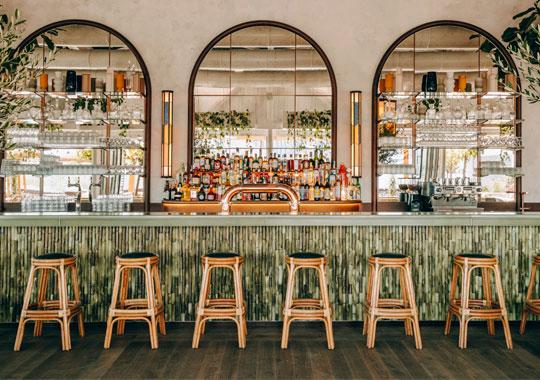 Photo ©Jérôme Galland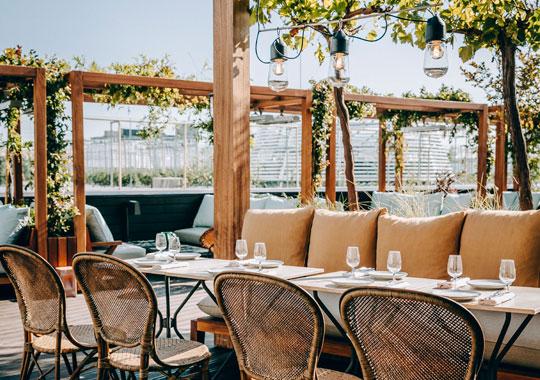 Photo ©Jérôme Galland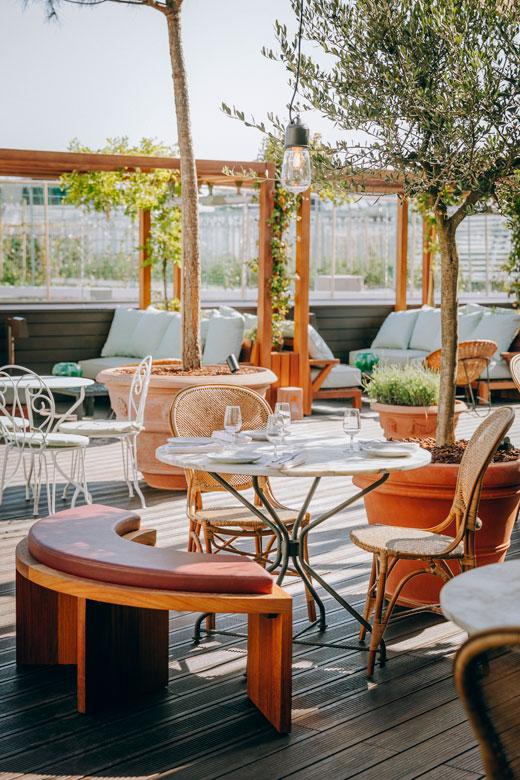 Photo ©Jérôme Galland
For its very first Rive Gauche adventure, the Perchoir group opted for a fun and festive atmosphere in a truly unique setting for what has been described as it 'most ambitious' project to date. The Perchoir Porte de Versailles can seat up to 400 guests in its 250 m² restaurant and 489 m² panoramic terrace with views across 14000 m2 of urban crops.
Nature, a source of inspiration
The Perchoir Porte de Versailles is at the gateway to Paris in a veritable haven of peace that allows visitors to escape the hustle and bustle of life in the city. It is the fruit of a recent collaboration with Studio Perrier. Interior architect Fanny Perrier, who designed the new Perchoir premises, placed the magical interlude with nature at the forefront of this incredible project: 'I see Nature as a sanctuary of shapes and colours, a collection of poetry that makes up the very essence of our wellbeing'.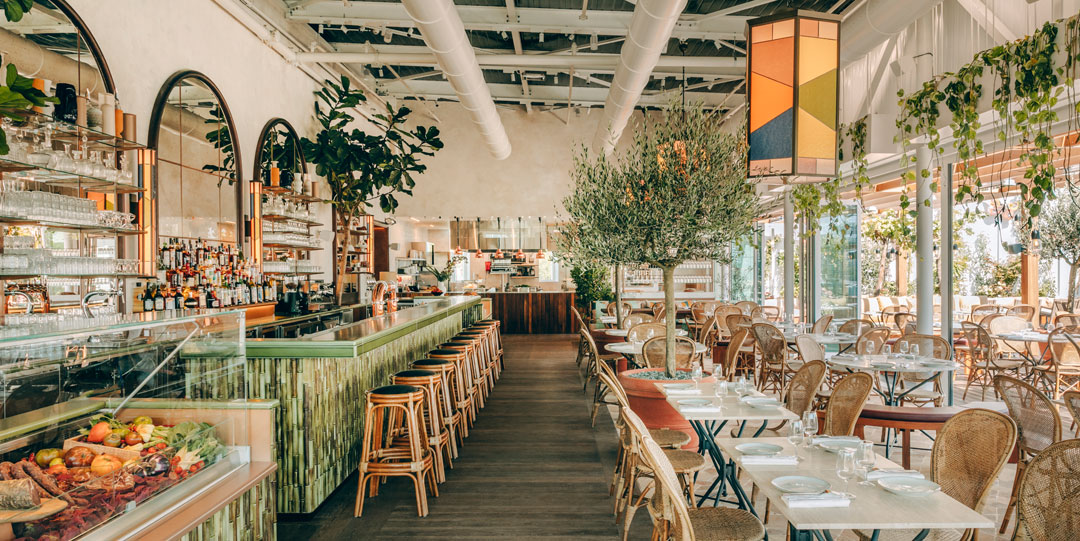 Natural materials
The decoration combines artisan savoir faire with natural materials, some of which have been created exclusively for these new premises.
The bar was designed by Fanny Perrier herself and is one of the focal points of the project. The facade of the Bambous Bar is covered in a mass of hand-crafted enameled ceramic bambou shoots in tones of aubergine and spring green. The enameled lava worktop catches the eye and adds depth to the various nuances of green, all of which are derived from natural materials. As for the floor, the walkways are lined with rustic oak floorboards in authentic patinas to show guests the path to follow…
Lighting effects  
Doubling up as suspended sculptures, the awe-inspiring lanterns designed by Brossier Saderne are composed of stained glass panels which cast their light across the dining area. These glass panels, which were created by l'Ame du Vitrail especially for this project, are a fusion of pure colours, 'ultramarine blue, bottle green, lemon yellow and cherry red', which diffuse colourful shadows as a result of a play on light.
Natural light penetrates through into the premises thanks to a glass facade which opens out into the garden. Nature is given pride of place thanks to the use of large arch-shaped mirrors with solid wood frames behind the bar which are complemented by colourful lighting fixtures created by the Angers-based lighting company.
A unique culinary concept
The Perchoir advocates a sustainable and responsible approach which is confirmed by its decision to work in short-circuit mode, or rather very short-circuit mode, with 100% of the produce cultivated by Nature Urbaine in the urban farm featuring on the menu at La Table du Perchoir.
Paris Expo Porte de Versailles has become a veritable shrine to life and vegetation in the city. It offers the opportunity to cultivate crops in one's own plot, rented on a yearly basis in the urban farm, or simply to sip on the Perchoir's delicious cocktails whilst enjoying a tasting platter comprised of produce grown just a few metres away. This unique haven of peace is the ideal setting for your relaxing summer nights. There's no doubt about it, the summer season is off to a good start!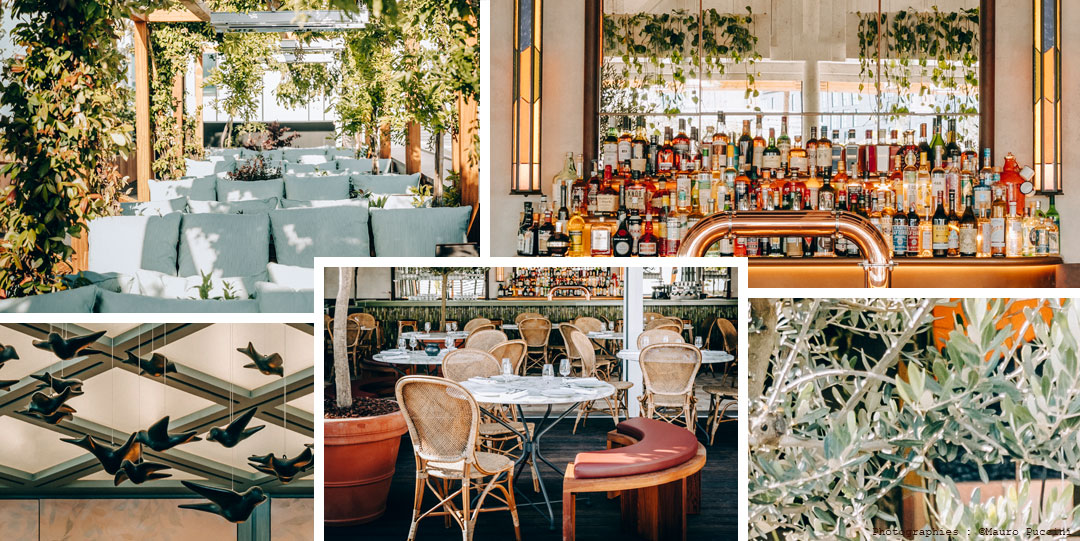 Credits and thanks to Studio Perrier, and in particular Fanny Perrier, the "poetic designer" of this incredible project, without forgetting of course our partner L'Âme du Vitrail who created the impressive stained glass panes for our lighting fixtures.
Photography with the kind permission of Jérôme Galland
Le Perchoir Porte de Versailles. 2, avenue de la Porte-de la-Plaine (15e), PARIS, France.