The iconic Imperator hotel in Nîmes has been given a second life...
The iconic Imperator hotel in Nîmes (Gard region) was created in 1929 by the Compagnie des Wagons Lits. It has since been renamed Imperator/Maison Albar after the company responsible for its extensive renovation works. In its glory days in the 1960's, elite guests including Ava Gardner, Pablo Picasso and Ernest Hemingway stayed here whilst attending the renowned local bullfighting festival.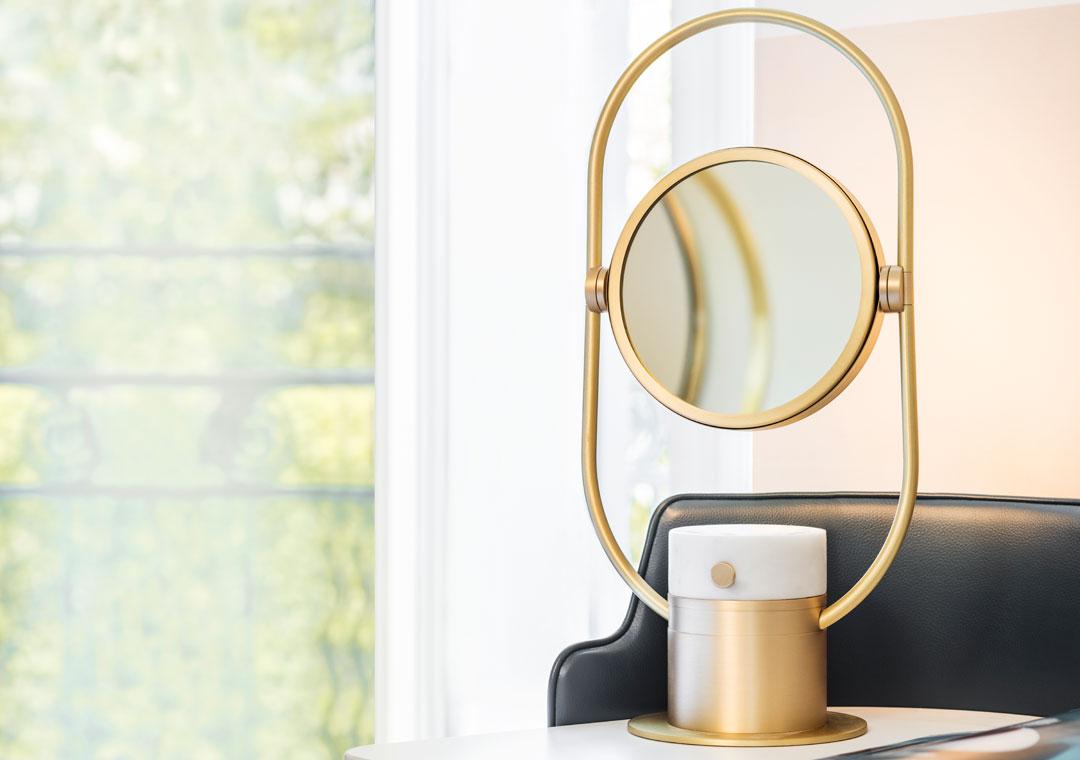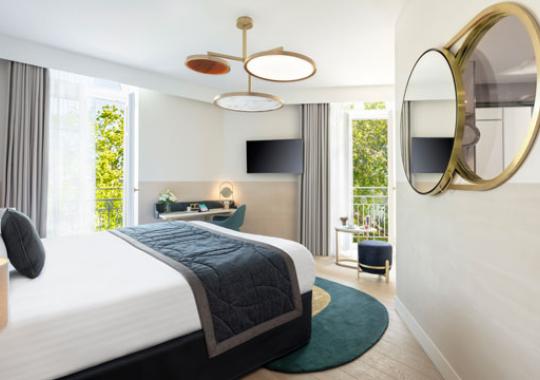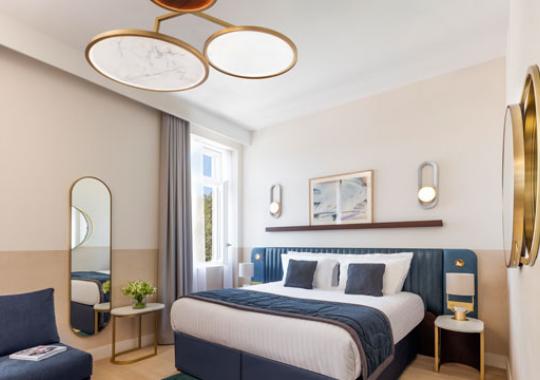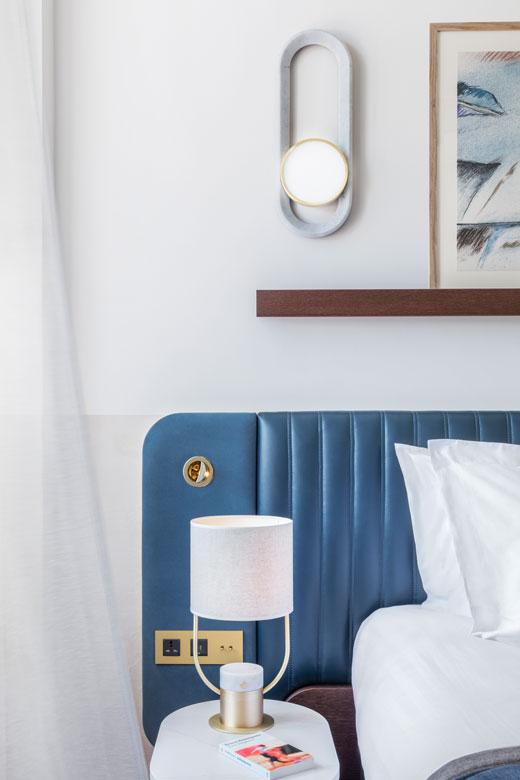 This emblematic hotel in the town centre of Nîmes was repurchased by the Paris Inn group and finally opened its doors on the 5th of June this year after 18 months of colossal renovation works. The Imperator now counts 72 bedrooms, some of which are configured as suites in a separate house which has been specially designed for a family clientele. To light up the bedrooms and communal areas, Marcelo Joulia, architect and founder of Naço agency, enlisted the services of Brossier Saderne, a lighting designer with over 30 years experience. The Franco-Argentinian architect opted to replace the former Art Deco style with a more contemporary look whilst simultaneously conserving the original feel of the premises.
The wall lights, bedside lamps, desk lights and ceiling lights are all defined by their sleek, curved lines. The lighting fixtures offer a varnished brushed brass finish and an elegant combination of high quality materials such as marble and oak and create intriguing lighting effects thanks to rotating mirrors at the top of the lamps. The corridors in the luxury hotel's extensive communal areas have been fitted with wall lights with a varnished brass finish and geometric design in keeping with the soul of the premises. In the lobby area, with its contemporary pieces of furniture, as well as in the gastronomic restaurant run by multi Michelin-starred Chef Pierre Gagnaire, floor lamps with marble bases offer an echo of the wall lights in the bedrooms. Luxurious circular wall lights in varnished brushed brass were chosen for the newly built Spa, inspired by Chinese gongs to create an ambiance of meditation and relaxation.
This urban paradise, which has been fully transformed by Marcelo Joulia, comprises numerous reception areas resulting in a truly exceptional 5 star hotel combining authentic charm and the French art-de-vivre to ensure a truly unforgettable stay.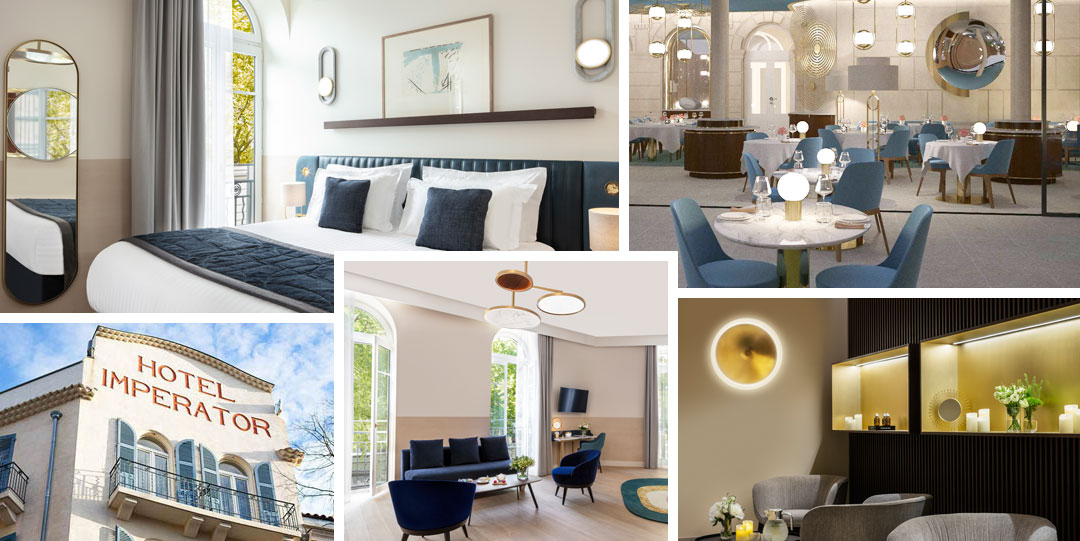 Maison Albar Hotels L'Imperator *****
15, rue Gaston Boissier
30900 Nîmes, France
www.maison-albar-hotels-l-imperator.com
Photos credits Stefan Kraus with the kind permission of the Paris Inn Group.