A magnificent hotel in Paris
After London, Amsterdam and New York, the ultra-edgy Hoxton brand has at last opened its hot new Paris property in an elegant 18th century residence. The fourth offering from what is fast becoming one of the world's most exciting hotel groups.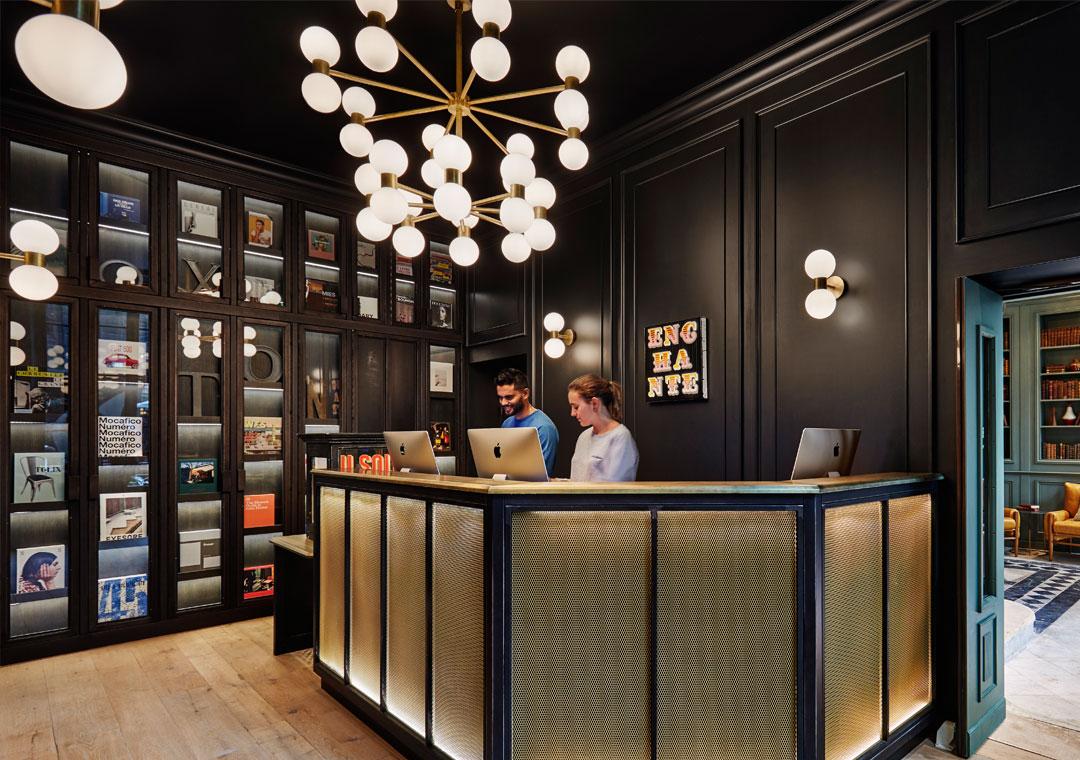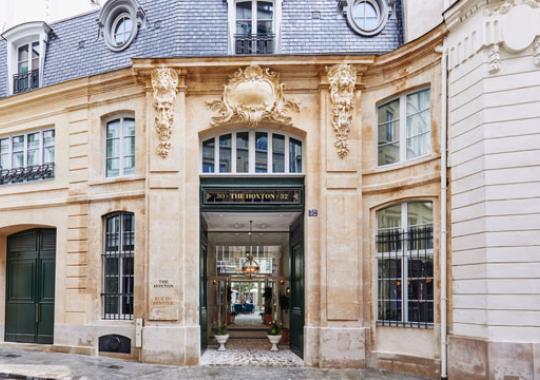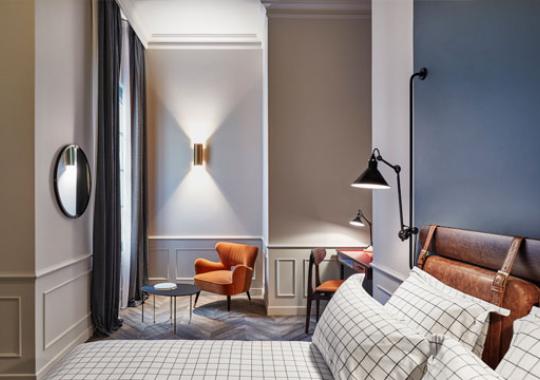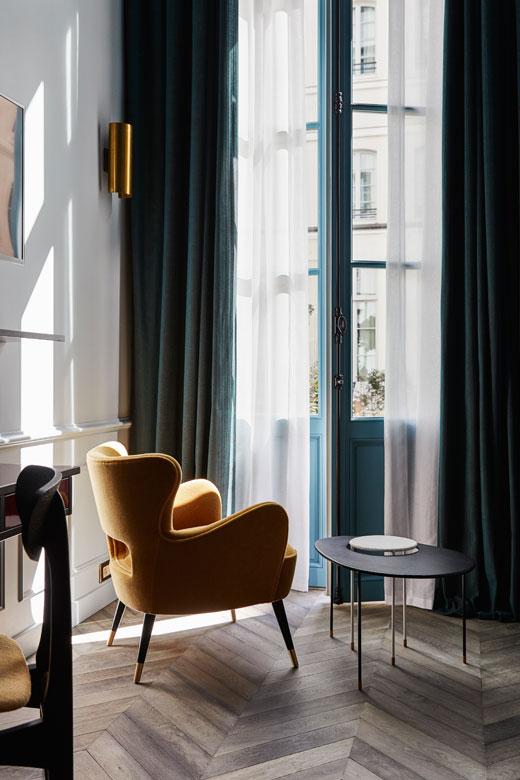 This stunning renovation project has been led by the architects ERTIM, by the interior architects Humbert & Poyet for the bedrooms, and by Soho House for the public areas. 
It is the largest Hoxton hotel yet, with 171 guest rooms. The designers have payed homage to the building's 18th-century roots through their use of wood panelling, oak-timber floors and cornicing, refering to the Paris of the 1950s. The decorative lighting fixtures were designed by Brossier Saderne: Antique brass wall lights and black and gold pendant lights fit perfectly with the neo-vintage style of the guest rooms.
As for the public areas, the lighting specialist designed majestic pendant lights spreading their antique brass tubular arms with numerous glass spheres. These are echoing to the antique brass wall lights which are diffusing through transparent ribbed glasses a discreet and warm lighting in the numerous corridors of the 8600 square meters building... 
Trendy bar in a great neighborhood, offices to work on your own, restaurant « The Rivié » designed in classic French brasserie style, Jacque's Bar, a cosy space serving a bespoke cocktail menu… In all, it's an exciting proposition from a hotel group that can only be expected to grow in one of the most beautiful cities in the world…