LA VILLA PORT D'ANTIBES & SPA
LA VILLA PORT D'ANTIBES, a little treasure inspired by faraway travels
Designed by Stéphanie and Vincent Prieux, owners of the Villas Hôtel group, Hôtel la Villa Port d'Antibes has taken its inspiration from exotic vacations.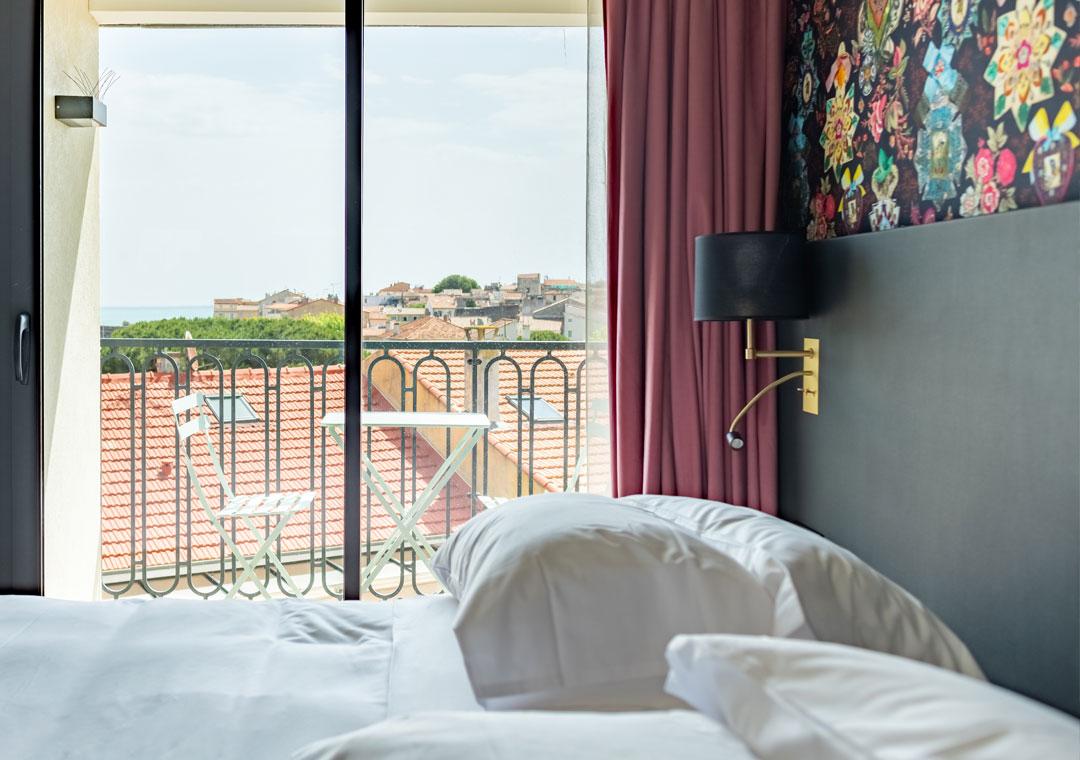 ©Photos Alexandre Berenci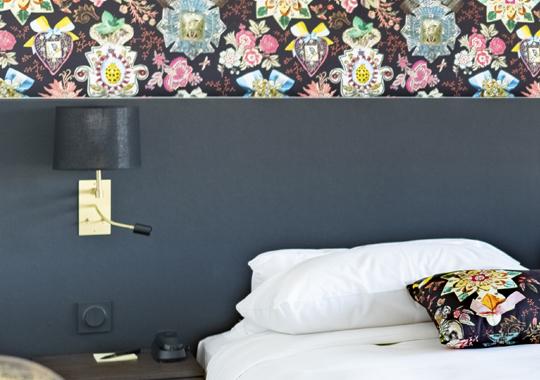 ©Photos Alexandre Berenci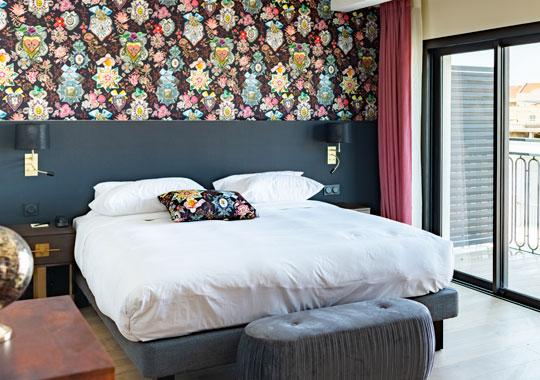 ©Photos Alexandre Berenci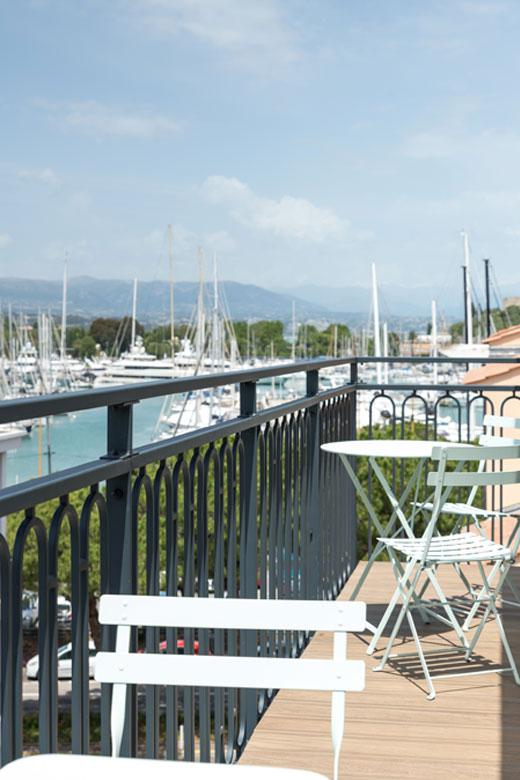 ©Photos Alexandre Berenci
This four star hotel, the first of its kind in the town centre and situated just a few metres from the Vauban port, welcomed its first guests on the 15th of June this year.This new addition to the family-owned Villas Hôtels group, which specialises in small boutique hotels, was designed and decorated from A to Z by Stéphanie and Vincent Prieux themselves. The decoration of this new build hotel was inspired by the theme of exotic, faraway travels in order to create a mysterious and enticing invitation that certainly has plenty of appeal in these current times of restriction.
The hallway opens out onto the below-mezzanine bar area which has been decorated in deep warm tones that contrast with the bright and light reception with its 5 metre high ceiling. The 56 bedrooms and suites are split between five floors and the headboards have been upholstered with fabric painted by maison Christian Lacroix. Lighting specialist Brossier Saderne was entrusted with the task of lighting up the bedrooms with carefully selected bedside reading lights in a brass finish. Each floor features a different travel-inspired design whereas the corridors give the impression of walking through the passageways of a cruise ship. The top floor of the hotel comprises three suites complete with breathtaking views across the port and the rooftops of Antibes old town.
The Villa Port d'Antibes is managed by Agnès Lebreton, who has previously been in charge of another of the group's establishments, as well a further 15 employees. The hotel fits so seamlessly into the landscapes that we can barely remember what was here before the hotel came into being. It's certainly a good sign…
Special thanks to Stéphanie Prieux, owner and interior architect, Stéphan Abolin & Eliza Atanasova – Urban Architects at AU SUD, and Alexandre Berenci for the great photos.
Hôtel & Spa LA VILLA Port d'Antibes, 6 Avenue Frédéric Mistral, 06600 Antibes - France -  www.villa-port-antibes.com