THE HOTEL DE PARIS IN SAINT TROPEZ COMES TO LIGHT
This legendary establishment in the heart of Saint Tropez, created in the 30's, had long disappeared into the shadows. It has now been completely renovated and been brought back into the light...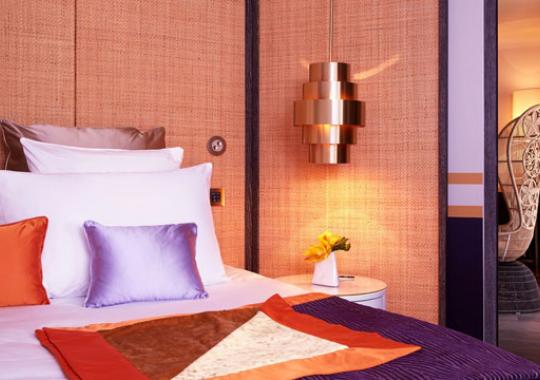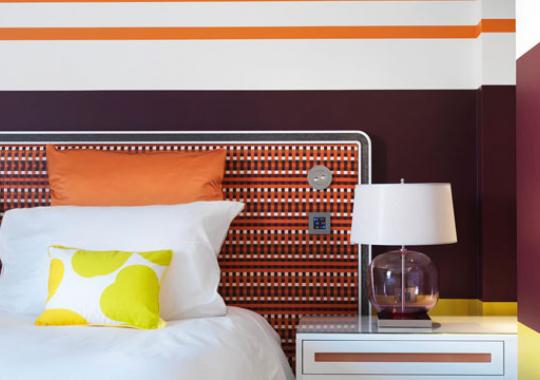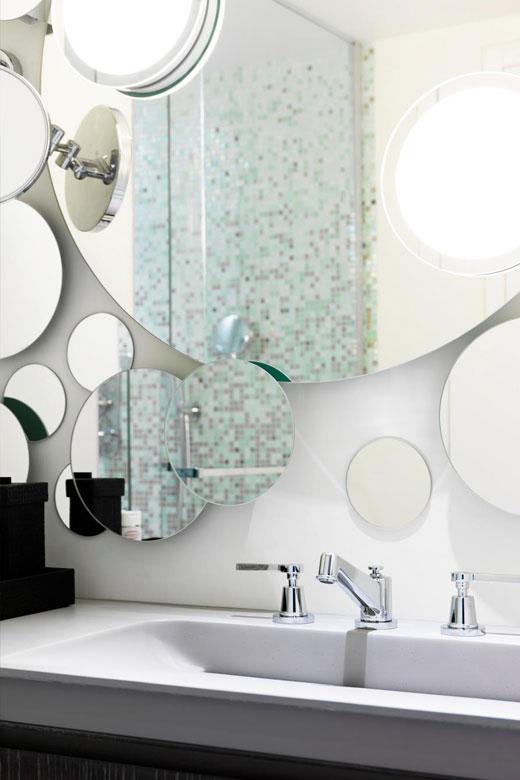 This luxury establishment's remarkable transformation is the work of interior architect Sybille de Margerie. Inspired by the 60's and 70's, the Hotel de Paris' luxury contemporary styling features graphic, coloured lines in its 90 rooms and suites.
The interior designer wisely turned to BROSSIER SADERNE to light up the hotel. 
The lighting specialist has preserved the daring freedom and elegance of the sixties with decorative lighting fixtures that perfectly match the interior style. 
The lighting is perfectly enhanced by the purity and shine of the coloured glass and curved lines of the bedside lamps. Their turquoise and magenta tones are unique and in complete harmony with the interior decoration. Majestic wall light fittings in brushed varnished brass are made entirely of interlinked metal rings and evoke the decorative style of the 70's. Candelabra-style lamps take pride of place next to large woven rattan armchairs, typical of the era's style.
Finally, a breathtakingly romantic arrangement of spherical mirrors creates the effect of an illuminated cloud in the bathrooms. 
The Hotel de Paris in Saint Tropez opened its doors in spring 2013 and is a shining example of the lighting designer's savoir-faire and professional skills.