FOUR SEASONS MIAMI SURF CLUB
Our expertise is now exported in Florida
The Surf Club, hideaway nested in Surfside, Miami, Florida, welcomes BROSSIER SADERNE Lighting within its reinvented grand décor at FOUR SEASONS Hotel and Private Residences.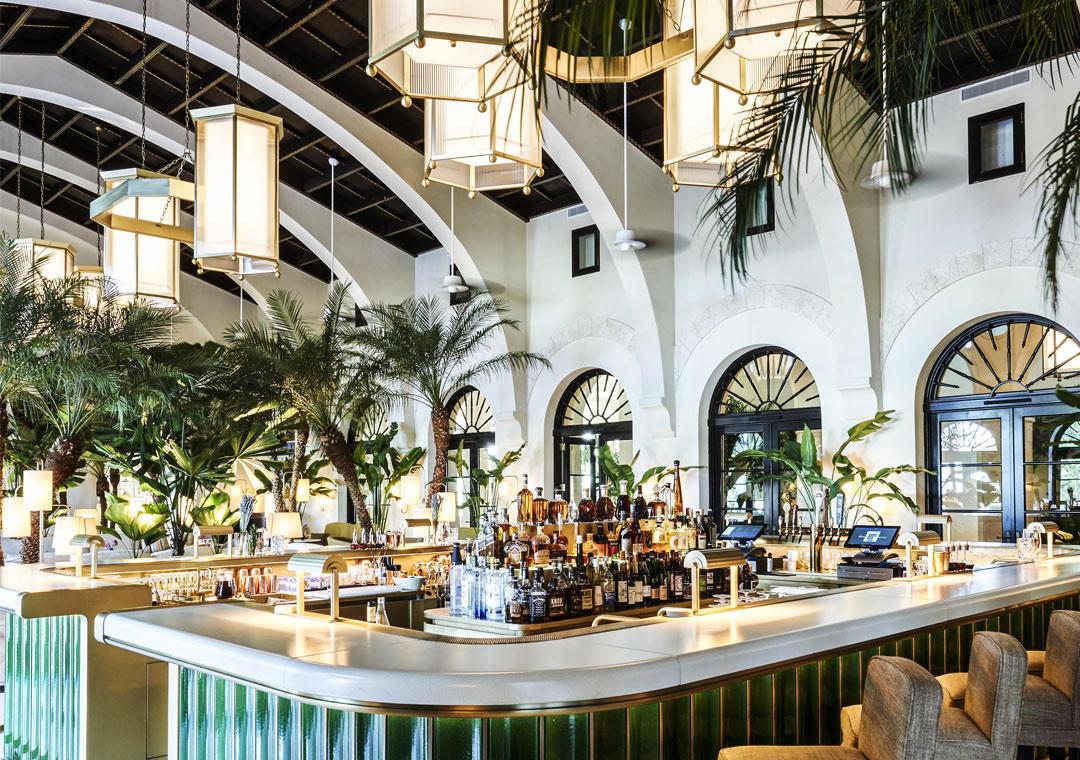 d
"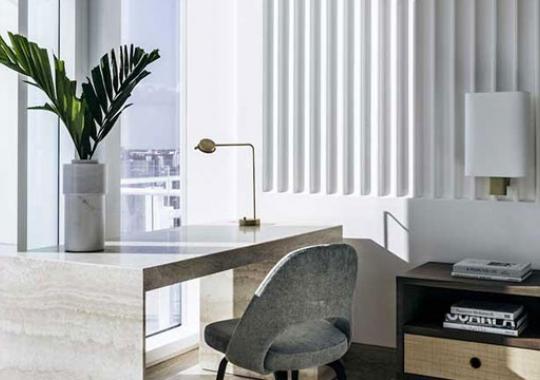 "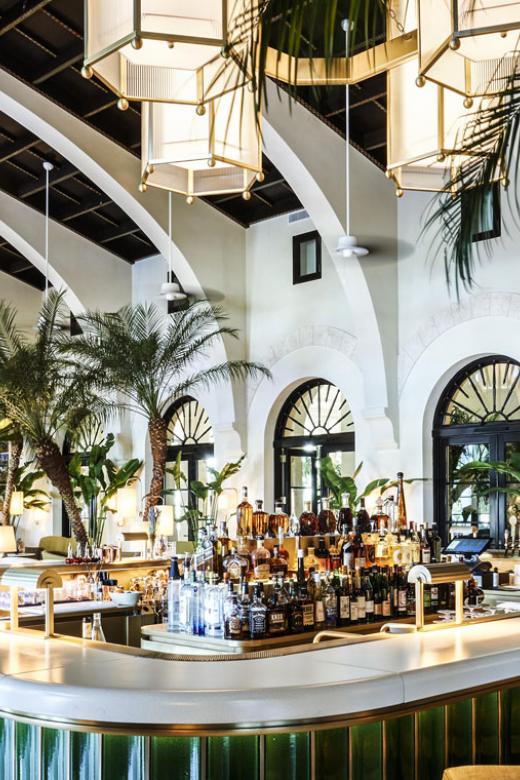 "
The Surf Club overlooks almost 300 meters of white sandy beaches and lies in a secluded enclave in Surfside, located in the North of Miami. Within The Surf Club, Four Seasons Hotel and Private Residences at The Surf Club offers 77 hotel rooms, 30 hotel residences, 130 Private Residences, four swimming pools,
Le Sirenuse Restaurant and Champagne Bar, the legendary 'cabanas', a state-of-the-art spa, as well as an Oceanside restaurant with direct access to a pristine beach. 
The Surf Club, a Mediterranean-inspired building, along with its famous beachside "Cabana Row" was created by Architect Russell T. Pancoast in 1930 and recently restored. Architect Richard Meier was entrusted with creating three new structures which frame of the existing historic one, reopening in March 2017. The interiors of the historic building, as well as the hotel rooms, "cabanas" and all public areas were designed by Parisian Interior Architect Joseph Dirand. 
The lighting at Four Seasons hotel and Hotel Residences, cabanas and public areas (restaurant, bar, corridors, etc.), bedrooms and condominiums, is the work of Brossier Saderne. This French Angers-based lighting specialist is frequently called upon by renowned interior architects and has now begun to export its savoir-faire across the oceans. 
Bright and sumptuous imposing ceiling lights made of brushed brass and ridged glass adorn the public areas. The leafy green interiors of Le Sirenuse Restaurant are set off by carefully designed table lamps with molded bases made of enameled lava stone which blend in harmoniously amongst the palm trees in terra cotta pots throughout the restaurant. 
Further along, the varnished brass lamps that light up the emerald-set "Champagne Bar" at Le Sirenuse at echo the numerous floor lamps and wall lights in the lobby with their lampshades made of woven palm fibers and white travertine bases sourced exclusively from Greece. 
The contemporary design of the condominiums is complemented by luxurious ceiling and wall lights made from varnished brushed brass with geometric shapes that reveal a combination of 'the past, the future and a glimpse of the future'. 
The ultra-stylish bedrooms, most of which offer unspoiled views of the Atlantic Ocean or the town and its bay, have been fitted with bedside wall lights in varnished brushed brass. 
This unique property offers a sleek and contemporary design whilst continuing to embody the establishment's original values yet, with grandeur, on a much larger scale. Nadim Ashi, the founder of Fort Partners who owns The Surf Club, explains his mission to preserve, respect and enhance the original spirit: "We have selected the best of what everyone can do and we have pushed them to give us their best," Ashi explains. "We haven't let go of anything less than excellence. We believe that if you create something unique it will last. We have not created The Surf Club, but we have a commitment to ensure that what we are doing has integrity, culture and quality at its heart. It needs to be alive and loved."