THE PARIS-BREST BY CHRISTIAN LE SQUER IS LIGHTING UP THE NEW RENNES TRAIN STATION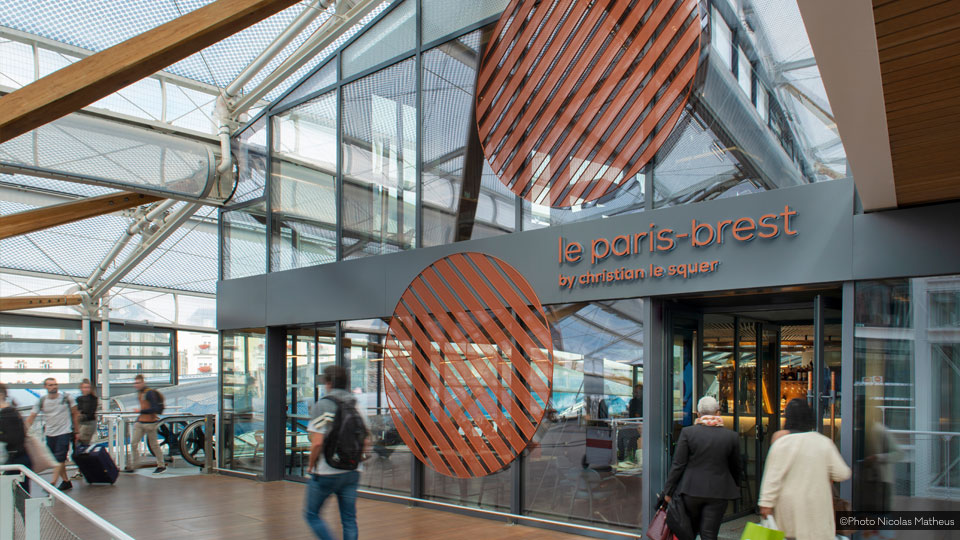 Situated in the heart of the new Rennes train station, paris-brest by Christian Le Squer offers a bright and airy atmosphere and Breton inspired menu…
Situated in the midst of the hustle and bustle of the train station, the paris-brest restaurant can seat up to 130 guests in its 400m2 of premises.
As soon as you step through you door you instantly forget that you're in the middle of the train station. The premises, which have described as "avant-garde and bright" and "like a jetty over the train tracks", were designed by the Jouin Manku design agency. The restaurant has been given a sleek and modern interior decoration complete with iconic Breton materials including granite and wood. The focus has also been placed on natural light thanks to the station's transparent roof as well as the large bay windows that overlook the train tracks and the town.
The lighting project was entrusted to the Angers based company Brossier Saderne. Numerous suspended ceiling lights and sleek and elongated floor lamps were bespoke designed by the Jouin Manku agency and covered in a copper finish shell in order to accentuate the graphic feel of the premises.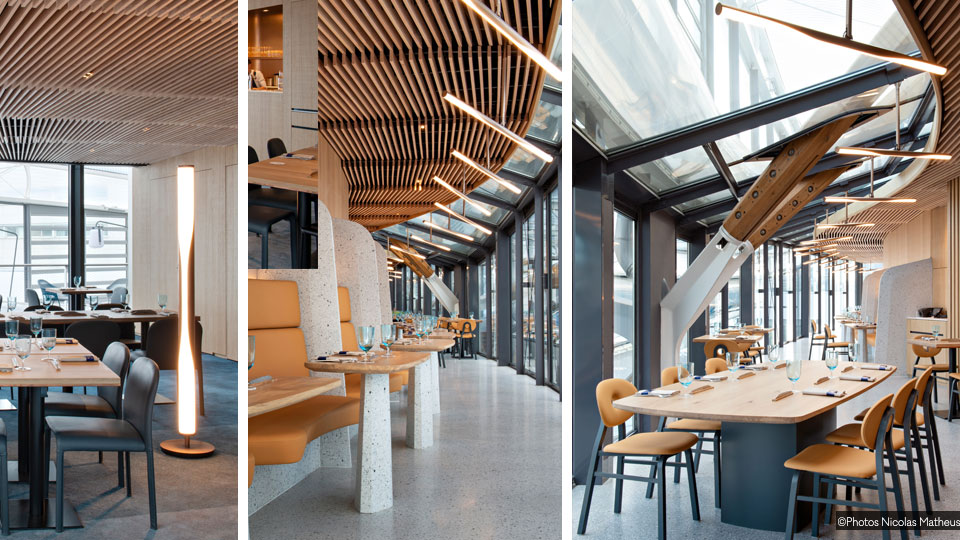 This gastronomic restaurant is run by young Breton Chef Benjamin Le Coat who was born in Trébeurden in the Côtes d'Armor and trained by none other than Michelin-starred Chef Christian Le Squer. "It is a pleasure and an honour to come to Rennes. My Chef and I are seeking to explore the treasures of Breton gastronomy and beyond". The duo already know they work well together as Benjamin was trained for three years by Christian Le Squer in the kitchens of his renowned restaurant Le Cinq in Paris...
Photos credits: Nicolas Matheus