Felino nomad lamp wins MIAW innovation award 2022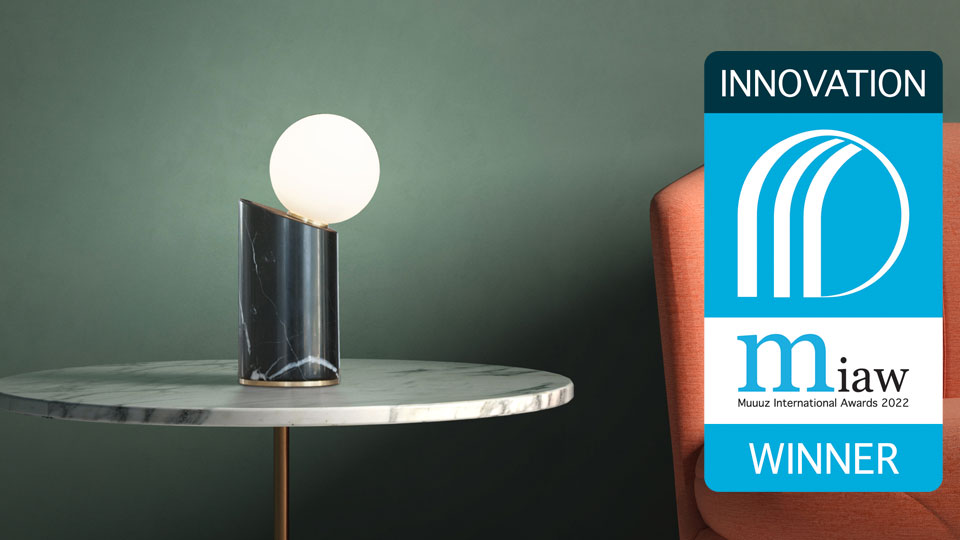 Created in 2013 by Muuuz magazine, the MIAW (Muuuz International Awards) reward each year the most remarkable products in the field of interior design and decoration.
2022 marks the 10th edition and inaugurates the MIAW of INNOVATION which distinguishes the most environmentally friendly technological solutions and products in the world of design and architecture.
This year's awards were unveiled on Tuesday 6 December at the Grand Hôtel Intercontinental Opéra in Paris... 19 products were awarded representing the most innovative and virtuous French and European manufacturers among more than 300 new products!
In the "Lighting" category, Brossier Saderne presented the FELINO nomad lamp, which was voted the winner of this 2022 edition by a jury of architecture and design specialists.
Beyond its minimalist design by Bastien Chapelle, the innovative character of this nomad lamp lies in its autonomy. To recharge this light, whose built-in battery lasts up to 10 times longer than those on the market, simply place it on its induction base.
It takes eight hours to fully charge FELINO. The battery (free of rare earth elements) requires no maintenance during use and can be replaced and recycled.
Ask for our brochure to discover our range of mobile lights