CLUB MED GRAND MASSIF SAMOENS
An exceptional Club Med in the Alps
Ideally located in the heart of the Grand Massif, France's fourth largest ski region, this new complex was designed with family fun and innovation at the heart of its concerns.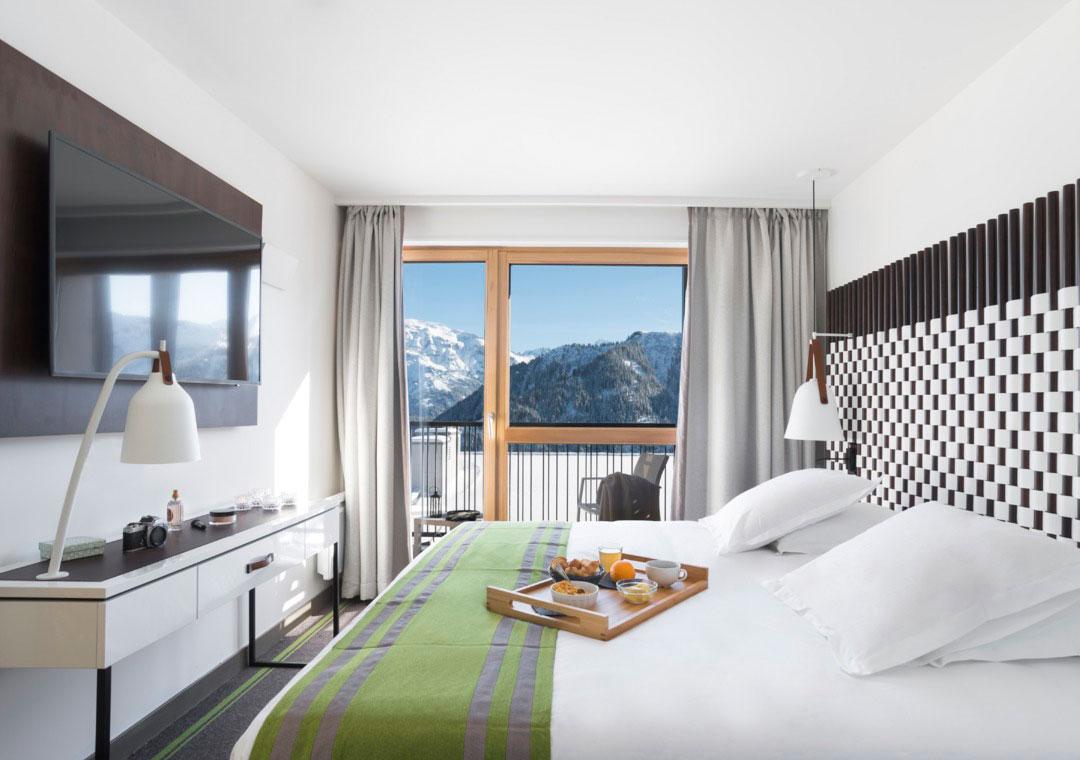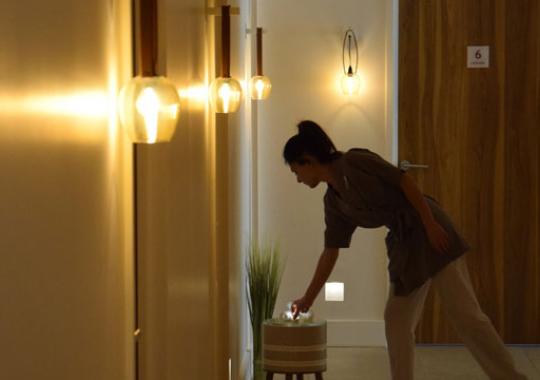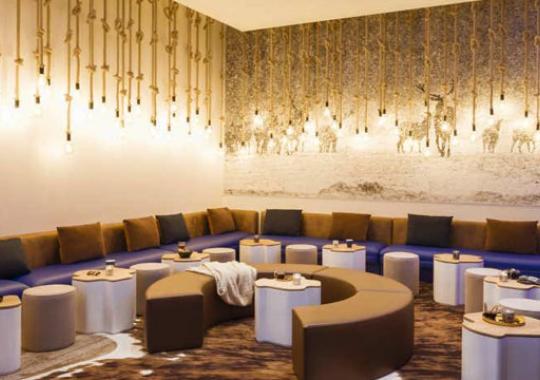 With its modern architecture and contemporary interiors inspired by the atmosphere and codes of the Savoie mountains, this awe-inspiring hotel complex counts a total of 423 bedrooms.
 Studio Arch Inside and the FBG Architecture agency have succeeded in taking traditional mountain codes and combining them with a modern and contemporary vibe. Fostine Ferro Interior came up with the decorative concepts which were then implemented by Studio Arch Inside. Lighting designer Corinne Chabbert was entrusted with illuminating the premises and chose to call upon lighting manufacturer Brossier Saderne to design and create all of the bespoke lighting fixtures for the hotel. 
Thanks to its extensive experience, the bespoke lighting specialist was able to meet the technical and aesthetic demands of the project with magnificent ceiling lights made from hemp cordage in shades of gold which blend in perfectly with the contemporary feel of the premises.
Each lighting fixture resonates with the different times of the day or season, enhanced by its nuances and the materials used, such as leather and amber glass lanterns and wall lights as well as lighting fixtures with wooden finishes that give the impression of the mountains at sunset. Impressive ceiling lights made of driftwood and fitted with Gentian blue LED lighting adorn the lobby and main bar and evoke the wintery feel of the glacier.
Not to mention the imposing canoe ceiling lights and luminescent paddles on the walls which add a decorative element to the restaurants as well as bringing a graphic touch that conjures up images of springtime… 
This creativity contributes to the overall experience for guests and is sure to please even the most demanding of families. The result: 423 bedrooms including 25 suites as well as a 600 m2 spa with panoramic views over the snowy landscapes and three restaurants. Without forgetting, of course, the range of digital facilities available in order to improve the overall customer experience including ski hire, a simplified check-in service and live information streaming… Everything you need to ensure an unforgettable stay.