Architect@Work Paris 2020
Architect@Work is an exclusive event showcasing innovations for architects, interior architects, design offices, engineers, designers and project managers. The premises offer a unique design resulting in an elegant and cosy atmosphere.
Over 200 manufacturers were present to unveil no less than 700 products, all of which had been approved by a selection committee. 'Living Areas' was the theme of this year's event and was illustrated by a material exhibition produced by the Centre of Innovative Resources department of the FCBA (Technological Institute of Forestry, Cellulose, Wood, Construction and Furniture).
The choice of materials and fabrication techniques is crucial in the creation of our lighting fixtures and we have therefore sought out a wide range of new materials that are best adapted to our needs and lifestyles. Our range covers tactile and connected materials which pave the way for new means of use, lightweight alveolar materials, alternative recycled materials that replace traditional materials, materials that respect our health and the environment and materials that interact with our senses.
An extensive choice of technical and aesthetic solutions that contribute to reinventing our living spaces with the objective of enhancing our wellbeing.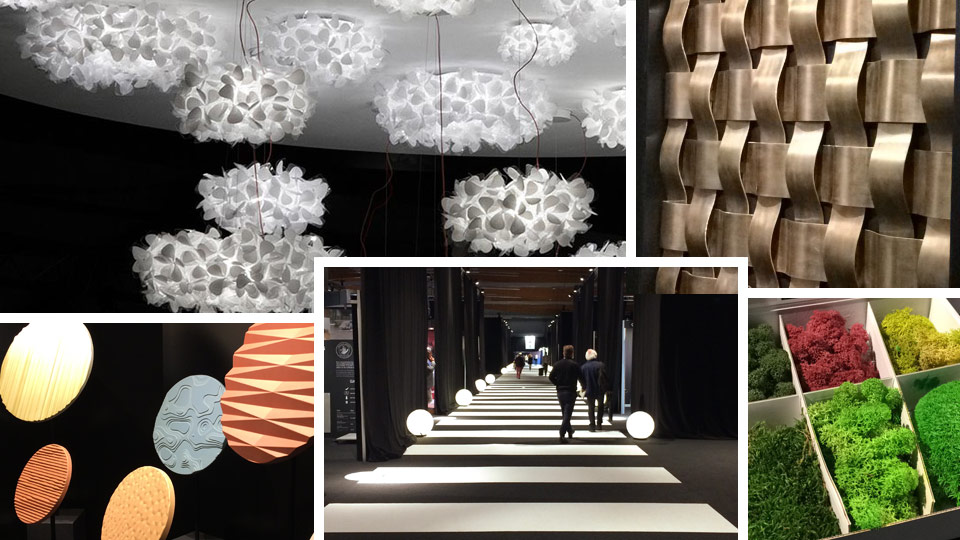 The Architect@Work Paris trade fair is the ideal opportunity to discover new innovate materials.