ARACHNE: AN ETHEREAL AND GRAPHIC CEILING LIGHT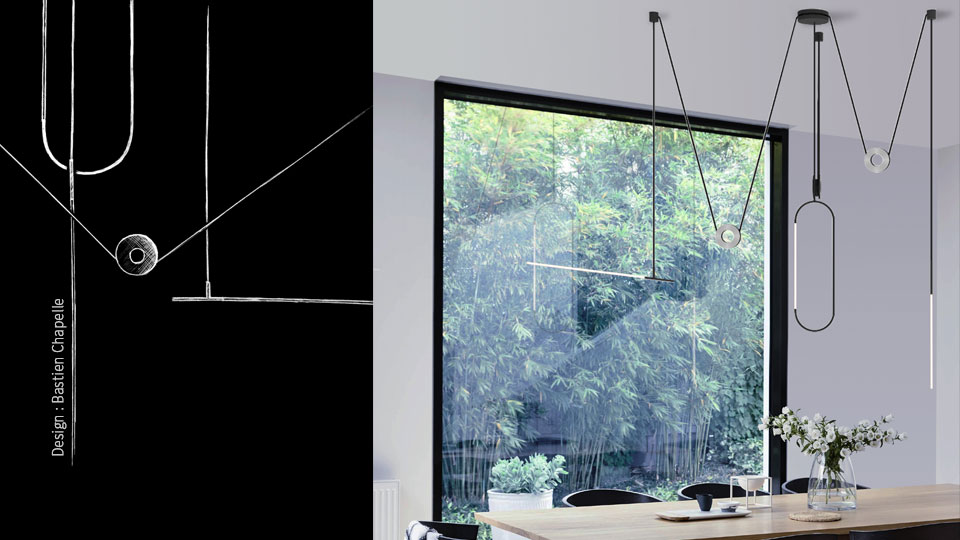 This ethereal and graphic ceiling light promises a strong visual impact. It is composed of curved and angular lines encasing bright and delicate beams of light fitted with a new, revolutionary tubular LED source. Its elegant black fabric wires create clear geometric lines in the air. 
This versatile model offers three different configurations making it easy to adapt it to all types of interior. The height of each wire can be adjusted to give free rein to your creativity and allow you to choose between either a linear of unstructured shape. It makes the ideal choice for large volumes and high ceilings. Available in three models: Single, Double or Triple.
Created by young designer Bastien Chapelle.